Pricing Plans To Fit Any Sized Business
All With Our 90-Day R.O.I. Guarantee
Mortgage Broker
$149

/mth + GST
$124.16

/mth + GST
Powerful delegation and automation
tools to help brokers slash "time per
deal" by up to 10 hours, including:
4 Default Dashboards (Leads, Deals, Maintenance, Reviews)
Add Custom Dashboards (e.g. for Commercial, Asset, Property etc.)
Broker Wizard™ (Delegate Deals Quickly & Easily)
FinanceVault™ (Streamline & Simplify Document Collection)
Loan Strategy Report™ (Create Effective Sales Docs With Ease)
Pre-Built Workflows (Customise To Suit Your Firm)
Plus 26+ more features
(See full feature list)
Loan Processor
$99

/mth+GST
$82.50

/mth+GST
Task management, tracking and collaboration tools that increase accuracy and efficiency, while reducing stress, including:
4 Default Dashboards (Leads, Deals, Maintenance, Reviews)
Add Custom Dashboards (e.g. for Commercial, Asset, Property etc.)
Smart Task Queue (Easily Batch And Prioritise Tasks)
FinanceVault™ (Streamline & Simplify Document Collection)
Deal-Specific Checklists (To Catch Errors & Reduce Process Times)
Pre-Built Workflows (Customise To Suit Your Firm)
Plus 26+ more features
(See full feature list)
Kickstart Program
BrokerEngine is an investment in your business. And since your success is our success, we created a Setup Program called Kickstart to make sure you make the most of that investment. This includes:
Workflow Customisation to suit your ideal workflow and team structure
Data Migration of all current and settled Deals to enable proactive trail optimisation
Customised Training to help your team hit the ground running
Ongoing Support to ensure your whole team get the answers you need
Your investment for Kickstart is a one-time fee of only $1,000 + GST per Broker Group, no matter how many users you add in future.
Frequently Asked Questions
Here are a few FAQs we get a lot.  If you have any other questions, please contact us or leave a message via web chat.
Q:

Is BrokerEngine worth the investment?

A:

We know that the value of the tools you use comes down to one thing: Return On Investment. Brokers consistently find that BrokerEngine conservatively increases deal throughput by at least 20%+. It typically makes Loan Processors 20% to 25% more productive. And it creates a seamless client experience that drives more repeat and referral business. All for the equivalent of around one more loan per year per broker.
Q:

Do you offer a free trial?

A:

No, we don't offer a free trial, but we do offer a Free Demo to help you fully evaluate if BrokerEngine is right for you. And we also offer a 90-day Money Back Guarantee to practically eliminate any risk.
Q:

Who owns the data?

A:

You own all your data, we own the software.  You can export your data at any time in CSV format.
Q:

How long are your contracts?

A:

We don't have any fixed-term lock-in contracts. Users either pay on a month-by-month basis, or you can get two months free per user per year if you choose the Annual plan.
Q:

Are there any guarantees?

A:

Yes! One of the most generous in the industry. Use the software for 90 days. If you don't experience an improved ROI in your business (or are unhappy for any other reason), simply let us know and we'll export all your data for you, and issue you with a 100% refund of all fees paid to date.
Q:

What onboarding help do you offer?

A:

Great onboarding and training is important to help you get the most out of the software. We offer a program for new users called Kickstart that includes: Workflow Customisation, Data Migration, Personalised Training and Unlimited Ongoing Support. The investment for Kickstart is a one-time fee of only $1,000 + GST.  This covers your entire broker group.

We also offer a comprehensive Knowledge Base and regular Q&A Calls via Zoom.
Q:

Is my data secure?

A:

We take data security very seriously. BrokerEngine is built on Amazon AWS hosting infrastructure, with industry-leading security protocols.  We employ a host of security features including 2-Factor Authentication to keep your data safe and secure.
Q:

How do I cancel?

A:

Just send an email to support@brokerengine.com.au or give us a call.  Your subscription will be cancelled at the end of your billing period.
We're So Confident Of Your Success,
We're Willing To Guarantee It
90-Day Money-Back Results Guarantee
Most mortgage broker software providers offer no guarantee whatsoever (we checked). You have to try them at your risk and if it doesn't work out, you wear the cost.
Or at best, they say, "use our system on a month-by-month basis and if you ever want to stop, just let us know and we'll shut off your account and you won't be liable for any other fees etc etc…".
We wanted to do something much stronger. Something that really held our feet to the fire to deliver results for you. And something that would ultimately guarantee improved business results.
So here's what we've come up with: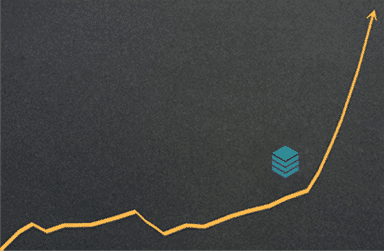 Take a full 90 days to use and evaluate the BrokerEngine platform. If, within 90 days, you don't experience:
higher loan settlement volume…
increased efficiencies (i.e. time spent per settled loan)…
decreased busywork (i.e. low-value tasks that chew up time reduced stress levels…)
…OR… you're unsatisfied for any other reason at all (even if you don't like the colour of the logo)… then we will provide you with a CSV export of all your data from the system AND provide you with a prompt and courteous refund of 100% of all fees paid to date.
You either succeed with BrokerEngine, or we wear the cost.
Mortgage Brokerages Run Better
On BrokerEngine
We asked users what's changed for the better since our customers started using BrokerEngine. Here's what some of them said…
Makes brokers more productive
As we have grown, we've found it more and more important to ensure we don't sacrifice quality as we grow volume. BrokerEngine handles all the details so brokers can be more productive and clients can experience a better service.

Leigh Deledio
UFinancial, MPA Top 100 Broker
Freed up our firm to grow
We needed a system that was going to be able to assist us in streamlining our processes while maintaining high quality.  BrokerEngine freed up our growth bottleneck so we could continue serving new clients.

Karli Martin
Frankli, Young Gun of The Year
Built by a broker, for brokers
This is mortgage broker software that has been built by a high-producing broker, not by someone at the administration level, and not at the aggregator level (non end-user).  It keeps our brokers focused on the task at hand.

Cameron Morgan
UFinancial, MPA Top 100 Broker
Errors reduced, deals settling on time
Auto-prioritised tasks reminds you to follow up on certain deals if you haven't heard back from the lender assessor.  And the checklists ensure you never overlook important data that may have an impact on settlement.

Agnes Caballero
Loan Processor
BrokerEngine is a must-have
Being able to work more efficiently allows us more time to concentrate on growing our business and ensuring all our current clients are well looked after. Whether you are a part of a large broker group or work independently, BrokerEngine is a must-have.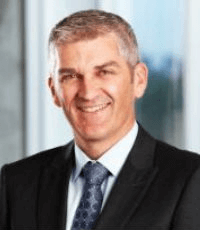 Jim Henwood-White
eSelect Finance, MPA Top 100 Broker
A strong platform to scale
In short, BrokerEngine has given me a strong platform to scale my business and achieve the targets I've set myself.
I expect to see large growth in my settlement volumes in the coming months and years!

Patrick O'Brien
Mortgage World Australia
Request A Customised Demo
Book a customised demo to discover how BrokerEngine can make
your day more easy, lucrative and fun.
Request a demo