Download Free:
The Broker Blueprint
How to Attract, Convert and Deliver Like A 9-Figure Broker (i.e. Settling $100,000,000 + In Loans Annually)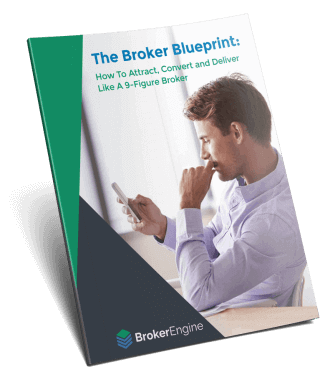 How Do You Grow Your Loan Book While Still Getting Home In Time For Dinner?
If you're like most mortgage brokers, then you may find yourself frequently thinking about how to grow your client base and settlement volumes.
But it's not as simple as that. Because as you grow your numbers, you may find yourself buried in workload and stress.
That certainly was the case for me. A few years ago I was stuck at about $50-60M in settlements, while working insane hours. That's when I started using cutting-edge automation and teamwork strategies to settle $100M+ while working only 20-25 hours per week, and enjoying 2-3 months' holiday per year.
Now I've documented my entire journey in a Free Special Report called The Broker Blueprint.
The Broker Blueprint Helps You Navigate Every Phase Of Mortgage Broker Practice Growth
Whether you've just started out as a mortgage broker… or you're experienced in the industry… or even if you're already a successful broker group principal… The Broker Blueprint will provide actionable strategies that can make a positive difference to your business.
In the Blueprint, I reveal the specific steps that allowed me to progress to the next phase of practice growth.
I don't claim to have all the answers (far from it), but I can say that many fellow mortgage brokers have been able to glean useful insights from the Blueprint – and I know you will too.
Here Are Some Of The Things You'll
Discover Inside The Broker Blueprint
How most brokers attempt to scale (and why most approaches don't work)
How to attract more prospects (including 31 broker-specific lead generation strategies)
The Proven 8-step Sales Process for converting more deals (allowing you to convert 90%+ of prospects into a client)
How to completely "brain dump" and delegate a deal in 15 minutes or less (freeing up your time for more productive work)
How to attract, sell and deliver like a 9-figure broker!
Free Instant Access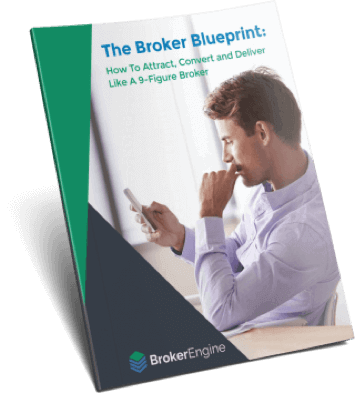 Download Free:
The Broker Blueprint
How to Attract, Convert and Deliver Like A 9-Figure Broker (i.e. Settling $100,000,000 + In Loans Annually)