BrokerEngine User Reviews
BrokerEngine is a must-have
Being a busy broker is rewarding, but also presents its challenges! The amount of wasted time spent by either myself or my staff chasing up documents to ensure a loan is progressing can be very frustrating, to say the least.
It's also easy to forget a step or document in the process. A small miss can lead to nasty surprises that take a lot of time to clear up and can impact other files.
What we needed was something we could use to manage daily workflow.
Through an industry colleague, I heard some very positive feedback about BrokerEngine. Once we were presented with how it works and what it does, it was a "no brainer"!
BrokerEngine has been fantastic for our business.
It has helped to ensure we no longer miss the little things (that can quickly escalate into big problems) and has helped us to better manage workflow and deadlines. The checklists at each stage are just awesome. No longer can any documents or steps be forgotten.
Being able to easily see where each client's loan is at on a daily basis is paramount to making sure all our clients are kept in the loop as to the progress of their loan. The auto generated emails also go a long way to ensure clients are never kept in the dark.
There have been far less errors and faster turnaround times for loan submission and approvals.
Being able to work more efficiently allows us more time to concentrate on growing our business and ensuring all our current clients are well looked after. We now have more time to invest in client relations and reviews.
Whether you are a part of a large broker group or work independently, BrokerEngine is a must-have. The system is also very user friendly. I would highly recommend the team at BrokerEngine.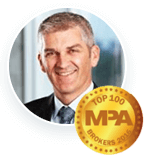 JAMES (JIM) HENWOOD-WHITE
Director, eSelect Finance
– MPA Top 100 Broker (2012, 2014, 2015, 2016, 2017)

Handles all the details to make brokers more productive
As we have grown, we've found it more and more important to ensure we don't sacrifice quality as we grow volume.
At the same time, I want systems that enable our brokers to serve more clients, while knowing our back end processing is rock solid. BrokerEngine has become a big part of making this happen.
One of the best features is the Broker Wizard. This is a feature that lets the broker "brain dump" all the necessary information about a deal into the system to be picked up by our admin staff.
The staff can then create an opportunity, collect documents, process the application and follow it through to settlement.
It also generates an easy report for staff to follow and get their head in the deal, no different from an assessor.
It creates a daily activity queue for staff, allows you to enter funding positions, sends automated emails at each stage, and even records post-settlement accounts and interest rates with discounts so you know the rate when reviewing in future.
I'm really only scratching the surface – in short, BrokerEngine handles all the details so brokers can be more productive and clients can experience a better service.
We know exactly where we are up to each deal, in one simple click
We were a brand new business and we were trying to grow as fast as possible, while maintaining client satisfaction. We couldn't afford to make little mistakes or forget anything along the way.
Then, as things continued to grow, we found ourselves bogged down with simple administration and compliance tasks.
Small mistakes were costing delays in approvals that would then impact other deals in progress.
We needed a system that was going to be able to assist us in streamlining our processes and maintain visibility.
BrokerEngine freed up this bottleneck and we were able to continue serving additional clients. It has reduced the room for error and we know exactly where we are up to with each deal, in one simple click.
Now is the most important time to adapt to new technology and stay relevant, given all the advances in Fin-Tech. With BrokerEngine in place, we're able to compete with a superior level of customer service.

KARLI MARTIN
Managing Director, Frankli
www.frankli.com.au
– MPA Young Gun of The Year
– Top 30 Brokers Under 30
– Better Business Awards QLD Winner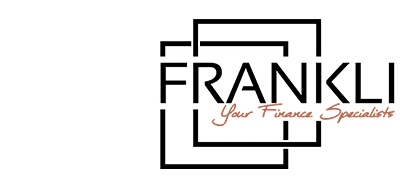 Mortgage broker software built by a broker for brokers
As a firm we are very open to using technology to drive our growth, and we've seen more than a few mortgage broker software products come and go.
Most of these we have just found to be a prettier version of existing aggregator software.
BUT what is being lost is:
how do we as brokers manage internal processing?
how do we become more accountable as a broker?
how do we ensure smoother settlements and not miss critical tasks in the loan process?
As an owner, how do we measure staff accountability?
That's why I became more and more impressed as I delved deeper into BrokerEngine. The most important factor is that this system has been built by a high-producing broker, not by someone at the administration level, and not at the aggregator level (non end-user).
This is so important, because BrokerEngine has created a solution at almost every turn of the loan application process. For example, even down to triggering a postcode check for LMI for a specific deal because it's over a certain LMI.
It is features like this that are helping to ensure smoother settlements and letting our brokers focus more on the task at hand instead of worrying about what's happening behind the scenes.
BrokerEngine has given me a strong platform to scale my business
Although I have grown my volumes over the years to what many brokers would consider a solid level, I had hit a plateau for a few years. My aim was to break out of this holding pattern.
To do this, I needed better processes so I could get systematic about my growth. I considered doing this myself, but realised there would be potentially hundreds of hours of "grunt work" involved.
When I took a demo of BrokerEngine, I realised that most of the hard work had already been done for me. What attracted me to BrokerEngine was that it was designed by a highly successful broker. Rather than having to populate a system with all my own content and templates, all the broker-specific tasks and templates were already built in.
I've found that the "Deal Indicators" and checklists within BrokerEngine make it almost impossible to make a mistake or overlook something like an incorrect interest rate, or a refinance rebate not being paid. This has driven efficiencies which has allowed me to focus on client-facing work.
I also expect a vast improvement in client retention due to the Reviews Dashboard that the software offers. Reviewing existing loans is something that I've not been good at in the past. But the system that BrokerEngine provides ensures this will be done thoroughly on an annual basis.
In short, BrokerEngine has given me a strong platform to scale my business and achieve the targets I've set myself. I expect to see large growth in my settlement volumes in the coming months and years!
Critical Errors Reduced, Deals Settling On Time
As a loan administrator, when you're only processing a couple of deals every week, it's easier to keep track.
But as you get up to 10 or more deals a week, it's almost impossible to keep up with all the admin details and compliance without errors creeping in.
That's where BrokerEngine really helps.
For example, the "failsafe task" feature reminds you to follow up on certain deals if you haven't heard back from the lender assessor.
And the checklists ensure you never overlook important data that may have an impact on settlement.
This means I can get on with my day without worrying if I remembered to call an assessor or check on the status of all my submissions. As a result, critical errors have been reduced and deals are getting settled on time.

AGNES CABALLERO
Loan Processor
The Entire Deal On One Screen
Loan processing is all about efficiency AND accuracy. It's no good doing things quickly if mistakes are made.
Before using BrokerEngine, I lacked a system to track all loans in one place. I'd spend a lot of time going back and forth between spreadsheets and file notes. This was not only time consuming, but it was more prone to error.
BrokerEngine has solved this problem by displaying the entire deal on one screen. I no longer have to flick between screens to get the information I need.
The system also automatically prioritises tasks. With a quick scan over the dashboard, I can see exactly where everything is at rather than having to dig into notes and reminders.
I've been able to grow my business and process more loans, without stressing about how to manage workload and without letting client results slip.

NATALIE HUGHES
Independent Loan Processor
A valuable product to help any broker track their workload
Prior to discovering BrokerEngine, we used lots of manual systems for things, such as interest only / fixed expiring loans and clawback dates.
These can now be recorded within BrokerEngine and we are notified as they fall due.
Also, we can record the discounts and interest rates of all our clients' existing loans. The interest rates are updated in real time and allow us to review our clients' interest rates across the board… Reports for QED/compliance can be easily accessed for all brokers… Client lists for mailouts are easily produced, or come from auto-generated birthday, settlement and referrer reports that are produced each week and emailed to brokers.
The BrokerEngine team are always available to discuss problems, or to consider updates or changes. Great support and immediate response!

ERIKA ROMEIKE
PA to Trevor Giacometti (Principal), LoanBrix

You made my dream come true!
I have wished for so long that someone would develop a fool proof loan process program.
Regardless of the broker's size or monthly volume, I believe it is so important to have an easy to use, streamlined process in place for countless reasons.
Congratulations BrokerEngine you made my dream come true! I am looking forward to the ongoing development of BrokerEngine.