Download Free:
The Ultimate List of Mortgage Broker Lead Generation Ideas
31 Practical Ways To Start Conversations With
Highly-Qualified Mortgage Prospects
FREE INSTANT ACCESS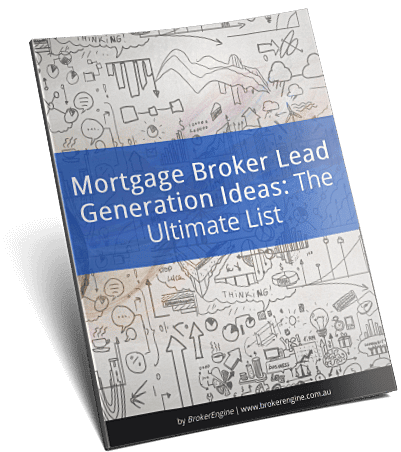 So You Want To
Win More Business?
When it comes to acquiring new clients, many mortgage brokers feel comfortable with the process once they are talking to a qualified prospect. They just need more prospects to talk to.
That's why mortgage brokers need lead generation – the art and science of collecting the contact information of potential prospects which can be converted into viable sales conversations.
But where do you start? There are an ever-growing number of lead generation tactics you can you use to build your list. In this list, you'll discover 31 practical lead generation methods that you can execute immediately.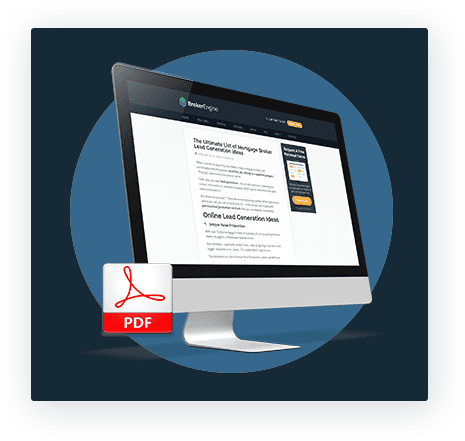 Remember, you don't have to do everything. If you implement even a handful of these lead generation ideas consistently, I'm certain you'll yield strong results.
"If You Execute These Tactics, You WILL See An Impact."
If you want to write more loans, this list is for you.
Some brokers rely entirely on existing clients and their referrals… Others generate leads from two or three main sources… But very few brokers have a truly multi-channel lead gen strategy.
Inside, I unpack 31 road-tested tactics for growing your practice. Unlike other resources you might find online, this list is created from the ground up for mortgage brokers. In fact, I have personally used almost all of these strategies to take my brokerage from a standing start to generating more than 6,995 leads over the past five years.
These are the same tactics I help my personal coaching clients deploy on a daily basis. I am confident that if you implement and execute even one or two of these strategies consistently, you will see an impact.
About The Author: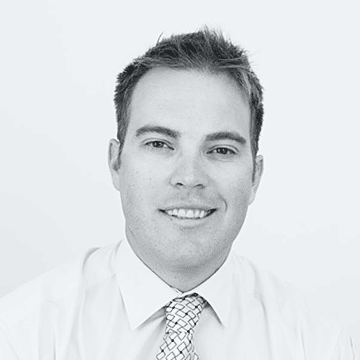 Craig Vaughan
Hi, my name's Craig Vaughan, and I'm a mortgage broker by trade, and the founder of BrokerEngine.
I run multiple mortgage broking brands and was nominated in the 2014 Broker of the Year Awards (Top 5) and in 2015 (Top 10). In 2016, I was fortunate enough to receive two nominations – one for Broker of the Year, and one for Broker Group of the Year. All while working 20-25 hours per week and enjoying 2-3 months' holiday a year.
What Fellow Mortgage Brokers Are Saying
"We're on track to consistently hitting $10M in settlements per month (if not more). Previously, we were close to $6M."
"Craig & Will shared very specific, step-by-step processes for freeing up more of my time."
"Craig & Will have helped streamline what I'm doing, cut out the things that are wasting my time and delegate more to my staff."
"A team of experts who can help get your business to a stage where you are making more money, bringing in more consistent leads."
"We want a business where it's possible to take holidays without things falling over. That's one of the reasons Craig's story resonated with us so much. He's done exactly that."
The Ultimate List of Mortgage Broker Lead Generation Ideas
Inside you'll discover:
31 proven ways to generate a consistent and predictable stream of leads for your mortgage broking practice.
How to make your competitors irrelevant and attract prospects that "know", "love" and "trust" you.
The #1 content myths holding back your blogging and SEO results.
Free "set and forget" tools for converting more website visitors into highly-qualified sales conversations.
The often-overlooked "old school" marketing channels that still convert like crazy.
How to nurture "not ready" clients on autopilot so they don't fall through the cracks or look elsewhere.