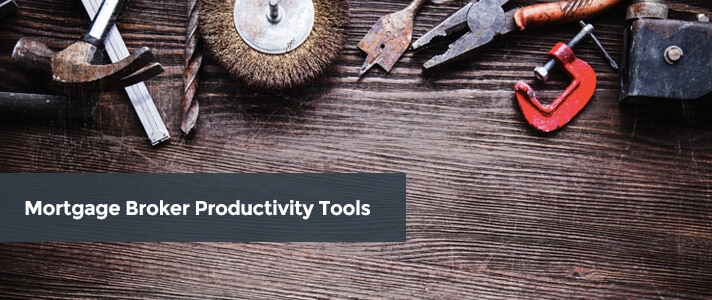 Mortgage broker productivity is all about achieving more results in fewer hours. The following list of mortgage broker tools, software and apps has been curated by experienced brokers. It is not intended to be an exhaustive list of productivity tools, but rather selection of the best apps used in the residential mortgage lending industry.
Document Collection & Management Tools
Document Storage Apps
Mobile Apps
10bii Financial Calculator – a powerful financial calculator that allows you to easily calculate loan payments, interest rates, accelerated repayments, time value of money and more.
TapeACall (iPhone) or ACR (Android) – simple call recording software that can convert phone calls to MP3 files for easy note taking and/or delegation. Let the other party know you're recording first!
UploadCam – a useful tool for photographing paper receipts for fuel, travel or incidentals and uploading them automatically to Dropbox or Google Drive.
PDF Editing Tools
Nitro PDF – a popular tool for editing PDF documents, redacting tax file numbers (TFNs) and more
PDF Filler – another full-featured PDF editor used by many brokers.
e-Signature Services
Docusign – one of the original e-signature services
SignNow – a low-cost e-signature alternative
Email Productivity Apps
Computer Productivity Tools
Focus & Concentration
focus@will – scientifically optimised music to help you focus
Momentum – a simple Chrome plugin that converts your home tab into a productivity oasis.
Calendar Management Apps
Calend.ly – allows prospects and clients to schedule a meeting time without endless email tag.
Schedule Once – another calendar booking app with robust customisation features to accommodate almost any booking scenario.
Video Conferencing / Collaboration Software
And the ultimate mortgage broker tool of all – BrokerEngine! Check out the features here, or get in touch to take a free demo.
What have we missed?  Let us know any tools you can't live without in the comments…
There is no popup with a slug "online-workshop" in the theme settings