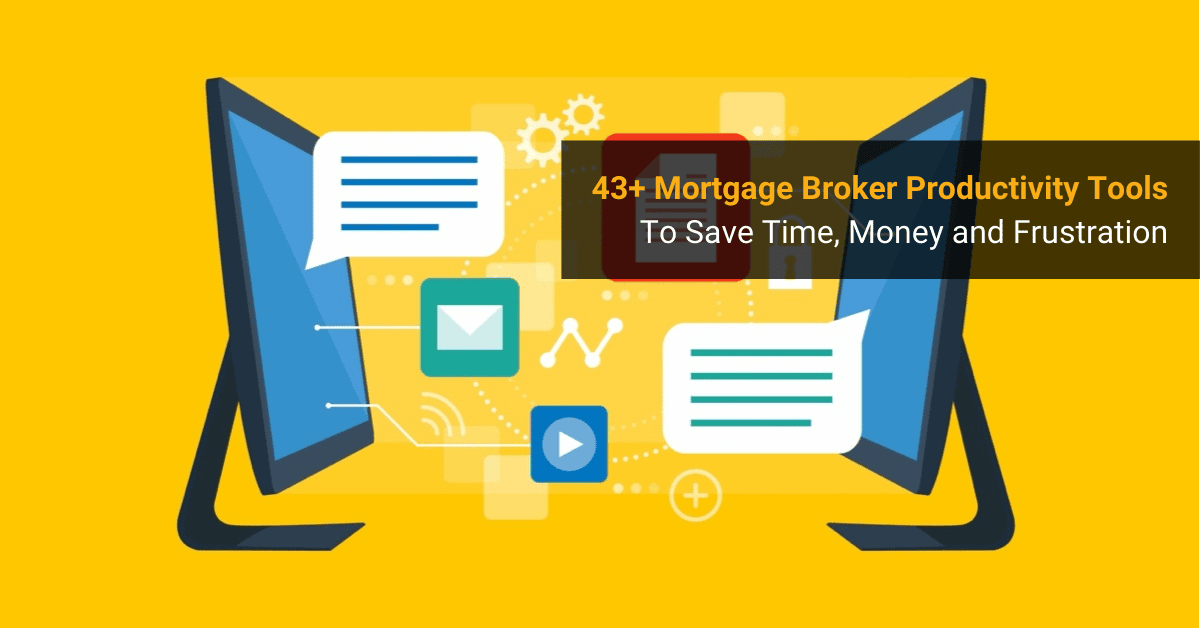 Mortgage broker productivity is all about achieving more results in less time. The following list of mortgage broker tools, software and apps has been curated by experienced brokers.
For this updated edition, we've gone deeper than ever before to highlight the most useful tools and apps used in the industry. (However, we haven't included mortgage aggregator software in our analysis.)
Here goes…
Workflow Management & CRM
BrokerEngine – (OK, we're biased but…) BrokerEngine is mortgage-broker specific workflow and automation software, designed to help high-volume brokers deliver a smooth and seamless customer experience at scale.
Bank Statement Retrieval & Expense Analysis
Bank Statements – a secure, easy way to retrieve bank statement data in seconds, solving a common pain point.
CashDeck – another popular choice for helping clients provide you with their bank statements instantly, including statement and expense analysis.
Relie – a newer entrant to the bank statement retrieval and expense analysis space.
Document Storage
Document Collection & Management
PDF File Management
Computer Productivity
e-Signatures
Docusign – the original e-signature service, that is also approved by the largest number of lenders.
SignNow – a lower-cost e-signature alternative.
HelloSign – a capable e-signature platform with a large user base and strong integration features.
Email Productivity
Focus & Concentration
focus@will – scientifically optimised music to help you focus.
Momentum – a simple Chrome plugin that transforms your home tab into a productivity oasis.
Facebook Newsfeed Eliminator – a handy Chrome plugin that prevents you being dragged into your Facebook Feed, while letting you navigate where you want to go (e.g. Groups. Join our free Powering Broker Growth Facebook Group if you're not already a member).
Calendar Management
Calendly – allows prospects and clients to schedule meetings without endless email tag.
Schedule Once – another calendar booking app with robust customisation features to accommodate almost any booking scenario.
Video Conferencing / Collaboration
Loom – this is one of our favourite mortgage broker tools of all time. Loom allows you to create screen capture or live videos on the fly for a host of use cases (responding to sales leads, team feedback, capturing systems etc.)
Zoom – one of the best video conferencing tools that enables face-to-face meetings with clients, without leaving your desk.
Screenflow (Mac) or Camtasia (PC) – desktop video recording software for longer or more complicated video recordings of any duration.
And the ultimate mortgage broker tool of all – BrokerEngine! Check out the features here, or book a free demo here.