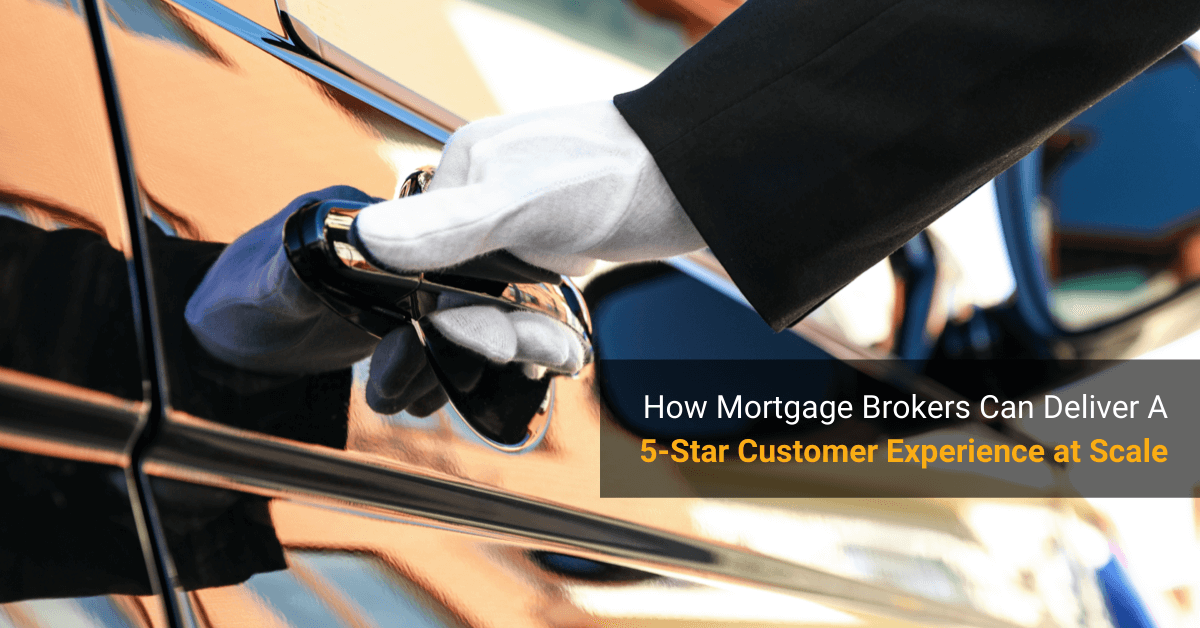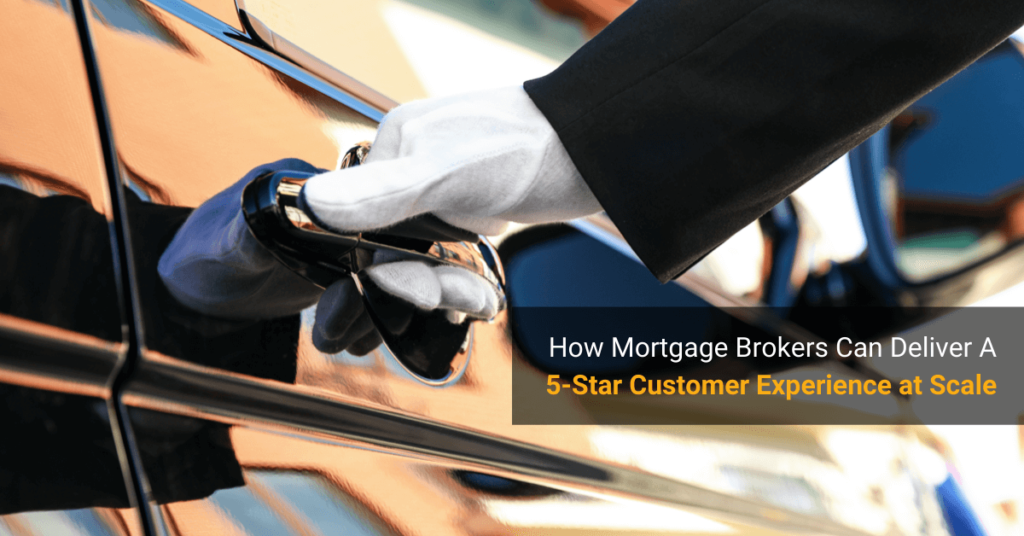 7 Practical Ways To Drive More Repeat And Referral Business Through Superior Client Experience.
One of the main reasons why more borrowers choose to work with mortgage brokers instead of banks is because brokers are able to deliver a more tailored and personalised loan solution.
In this article, we'll review Customer Experience best practices, and provide 7 practical strategies for delivering a 5-star Customer Experience at scale.
⭐️ Customer Experience vs Customer Service
Customer Experience (CX) is:
How customers perceive their interactions with your practice.
Whereas Customer Service is:
The help and advice you provide to clients who use your services.
Customer service falls short of customer experience because it is mostly reactive. It's designed to "iron out problems", as opposed to delighting clients. This graphic further illustrates the distinctions:
🥇 What Are The Real-World Benefits Of Customer Experience?
As well as feeling like "the right thing to do", Customer Experience is a source of sustainable competitive advantage for brokers.
CX drives client loyalty: According to market research firm Gartner, "CX drives over two-thirds of customer loyalty, outperforming price and brand combined". In other words, it's the key to lifelong client relationships.
CX drives client referrals: research by Qualtrics found that "customers who rate a company as delivering good customer experience are 37% more likely to recommend".
⚖️ How to Measure Customer Experience
Peter Drucker said it best, "If you can't measure it, you can't improve it". So how can we measure customer experience? One simple and effective metric is the Net Promoter Score, determined through a single question survey:
On a scale of 1 to 10, how likely is it that you would recommend [Name Of Your Brokerage] to a friend or colleague?
Promoters respond with a 9 or 10 and are typically loyal and enthusiastic
Passives respond with a 7 or 8, indicating general satisfaction, but not enough to actively promote your business.
Detractors give you a 1 to 6, indicating they are unlikely to deal with you again or refer your services.
Your Net Promoter Score is your percentage of PROMOTERS minus your percentage of DETRACTORS:
For example, if 50% of your clients are Promoters, 30% are Passives and 20% are Detractors, your NPS would be 30 (50 – 20 = 30).
ACTION ITEM: Consider putting an NPS question into your post-settlement mortgage broker workflows and tracking this metric over time.
7 Practical Ways To Deliver a 5-Star Customer Experience
Mortgage brokers have two big levers at their disposal to drive Customer Experience: High-Touch and High-Tech: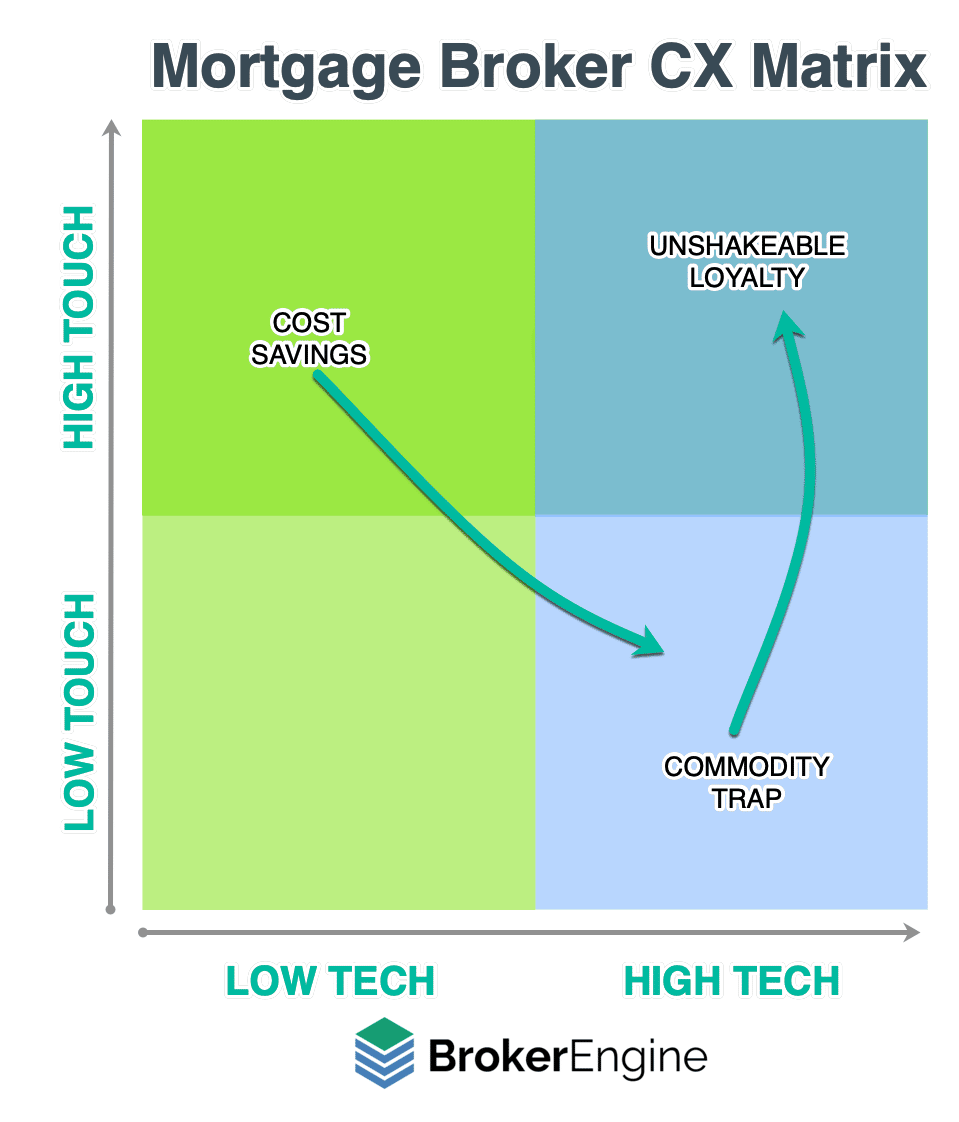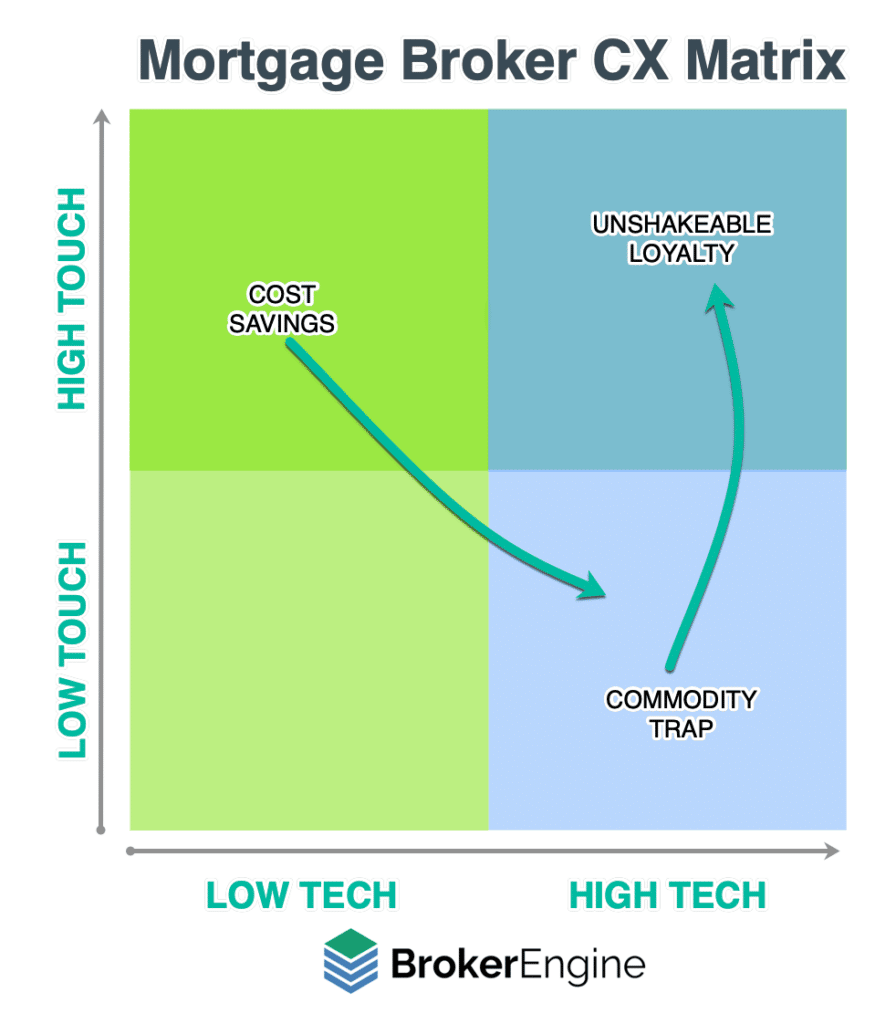 Delivering everything in a bespoke, High-Touch manner is expensive and unnecessary.
Therefore, High-Tech approaches driven by automation make sense for increasing speed and driving down cost. But the danger of an overly tech-heavy approach is falling into the Commodity Trap where your firm isn't differentiated in the marketplace.
The key is to add High-Touch interactions at key moments of truth to build unshakeable client loyalty.
Here are 7 ways to do that:
1. Document Your Service Standards With An "Always/Never List"
You already know that great service are important, but how do you document your service standards in a way that is clear and easy for staff to aspire to?
One practical tool is called the Always/Never List, developed by customer service expert John DiJulius. This simple list answers the question, What do we have to do every time?
Here's an example:
| | |
| --- | --- |
| NEVER | ALWAYS |
| Say "I don't know". | Say "Let me find out". |
| Wait for the client to say "Hi" first. | Beat the greet. |
| Treat the client anonymously. | Use the client's name 2x – 3x |
| Respond to queries slowly. | Respond to all calls and emails on the same day (even just to let them know you don't have an answer yet). |
| Criticize team members, competitors, or make excuses. | Own it – even if it's not our fault. |
| Wait for the client to call for an update. | Keep clients informed before they ask. |
| Deliver bad/negative news via email. | Call the client to explain in real time. |
What other Never/Always items could you add to this list?
2. Capture Significant Details With The F.O.R.D. Method
Client databases and CRM systems have more fields and features than ever… but it's not always clear how to translate this power into meaningful interactions that make clients LOVE your firm.
We recommend the F.O.R.D. Method for collecting and recalling important client information.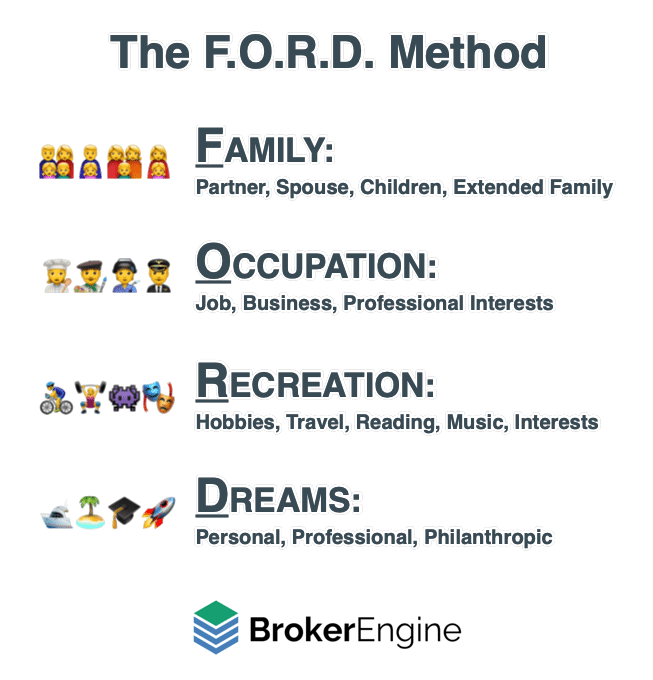 The FORD Method is simple to implement:
Add the FORD fields to your CRM system
Challenge your team to add a FORD Fact to the client file after every significant interaction
Use this information to improve client experience
For example:
a quick check of a client's FORD file before an appointment will enable you to remember their kids' names, ask about their recent holiday, or strike up a conversation that is deeper than, "How's the weather?".
A note about future renovation or investment plans could trigger another loan opportunity.
Knowledge of a client's preferences may enable you to give them a more appropriate, meaningful and memorable settlement gift.
3. Train Your Team In Customer Service
Mortgage brokers love to train teams in technical topics. But we often forget the "soft skills" that contribute to a positive client experience.
Customer service training doesn't have to be overly formal. Simply referring to a few of the best business books and discussing how you can apply them as a team is a great starting point.
Three of the top customer service books are:
Raving Fans by Ken Blanchard and Sheldon Bowles
Delivering Happiness by Tony Hseih
Never Lose A Customer Again by Joey Coleman
4. Just Don't Stuff Up
Psychological research confirms that it is easier to demotivate than to motivate.
Translation: you can do a lot of things right, but it doesn't take much to go wrong to sour a client's mood.
Of course, we all make occasional mistakes. But you can minimise mistakes by having detailed, defined processes and continuously improving them.
5. Bake PROACTIVITY Into Your Business
What are the 3 most common questions you get asked every month? I bet they are so familiar, the answers roll off your tongue.
But have you written the answers down?
Have you trained your team in providing these answers (so you don't have to take the same call again and again)?
Better yet, do you answer these questions before they're asked?
Answering questions in advance not only positions you as an expert, but also prevents clients from feeling anxious and uncertain. Plus, it eliminates the need to put out 🔥 fires 🔥 or salvage relationships when uncertainty turns to doubt.
Five Practical Ideas Include:
Providing Fact Sheets on key topics (e.g. Construction Loans, Pre-Approval, etc.)
Always telling clients what will happen next (verbally and in writing)
Giving clear instructions on what clients need to do (e.g. specifying the exact document collection requirements and formats you need. Don't wait for the client to send the wrong thing, then tell them to fix it.
Re-confirming expected timeframes every few days, even if nothing has changed.
Scheduling client reviews (don't wait for clients to contact you, or they may end up contacting someone else).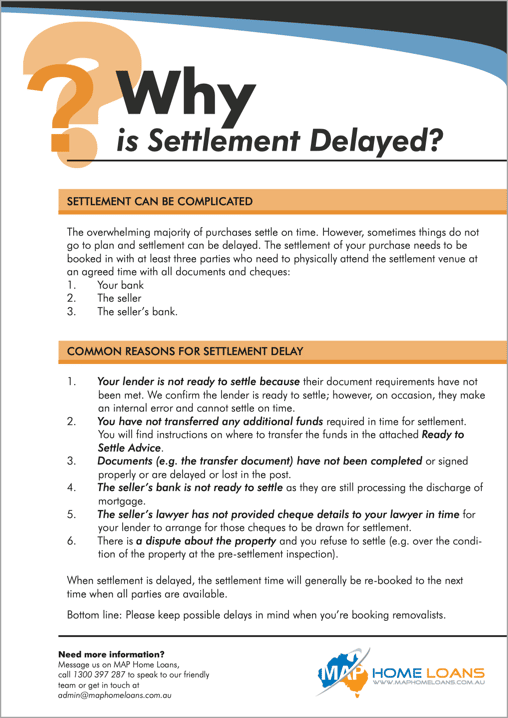 6. Make Life Easy For The Client
It's often the little things that are annoying (or appreciated) by clients. For example:
Clients hate filling in the same information in multiple places. So, why not pre-fill known details for them?
Provide a digital client portal and automated bank statement collection tools to make collecting information easy.
Don't force clients to search for where to sign (then have to contact them because they've missed a spot). Mark documents with 'Sign Here' tabs.
Need something from your client's accountant or other third party? Don't wait for them to get it (and have to follow up anyway). Ask for their accountant's details and reach out on their behalf. Your client will appreciate it, and also give you the chance to connect with a potential referral partner.
When your client needs a finance extension, arrange it for them.
If the client needs to set up utilities, put them in touch with a connection service.
Every time you think of another way to make the client's life easier, bake this into your workflow so it happens every time.
7. Finish With a Bang
It's common to offer clients a gift at settlement – a small 'thank you' to acknowledge they are a valued customer.
However, most settlement gifts are unremarkable. Sure, a gift basket or bottle of wine is nice. But what about a gift that shows you listened and now know them as people, not just clients?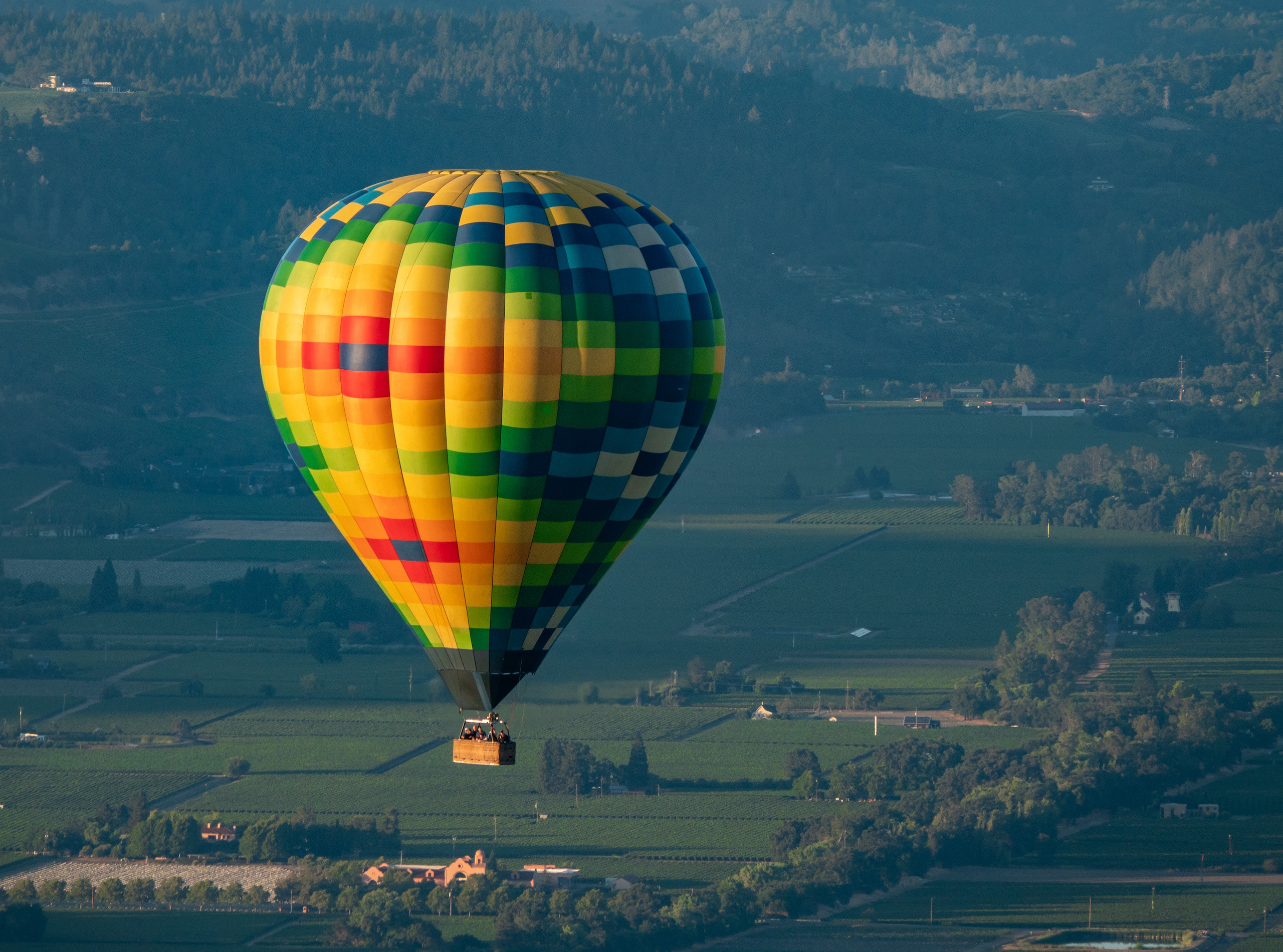 For example, as you look at your FORD data…
If the client mentioned they like a particular actor, give them Gold Class tickets to see their next movie.
If they mentioned their favourite food, arrange a gift card at a local restaurant renowned for that cuisine.
If they like adrenaline experiences, perhaps a hot air balloon trip is the answer.
Where possible, choose a gift that is unique, remarkable, and will get the client raving about you to all of their friends.
💰 Conclusion And Next Steps
In just a few short years, delivering a superior Client Experience has gone from a "warm and fuzzy, nice to have" feature to a key growth driver.
Anyone can make the effort with just one or two deals on the go. But mortgage brokers who systematically and creatively deliver an outstanding client experience will flourish beyond belief.
If this article has resonated with you, remember that BrokerEngine software has many tools and features that help brokers deliver a 5-star Customer Experience at scale. To find out more, make sure you check out our latest demo here.