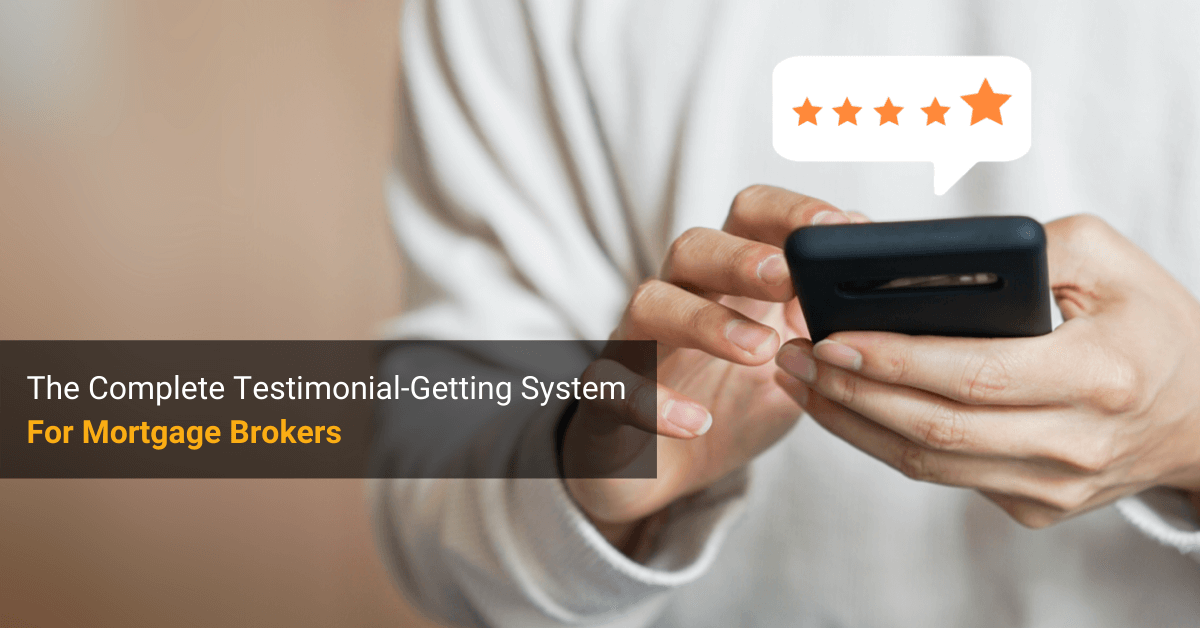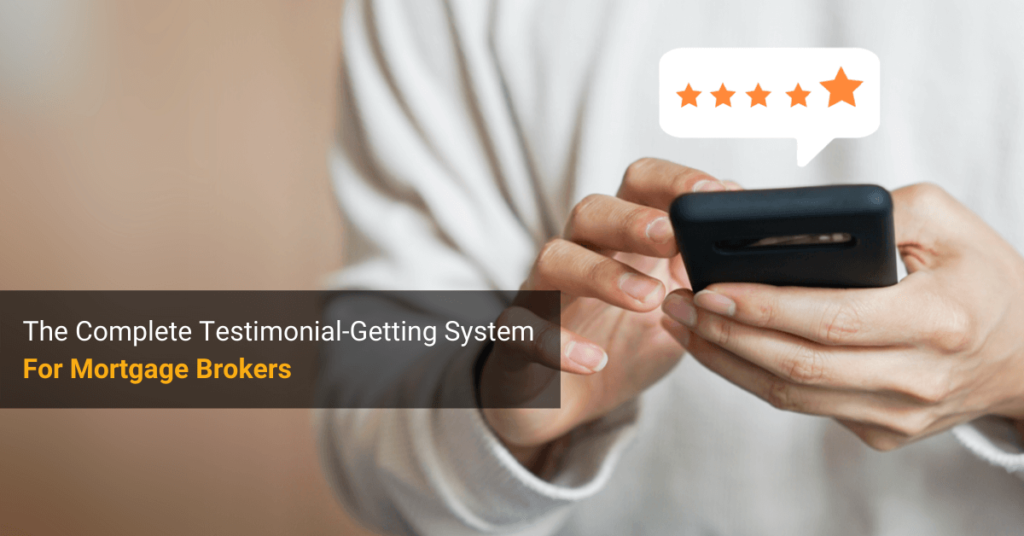 Okay, so you know you know you should collect and publish client reviews and testimonials. And you do — when you remember.
But what about the dream clients who shower you with praise in person, but never write anything down? Or the happy customer who seemed overjoyed on the phone, but sounded "flat" in print? Wouldn't you like to consistently gather compelling client reviews to help power your growth? Well, we've got your back, because…
This article outlines a simple, proven process for collecting compelling testimonials (from every customer) that will help you attract more A-grade clients.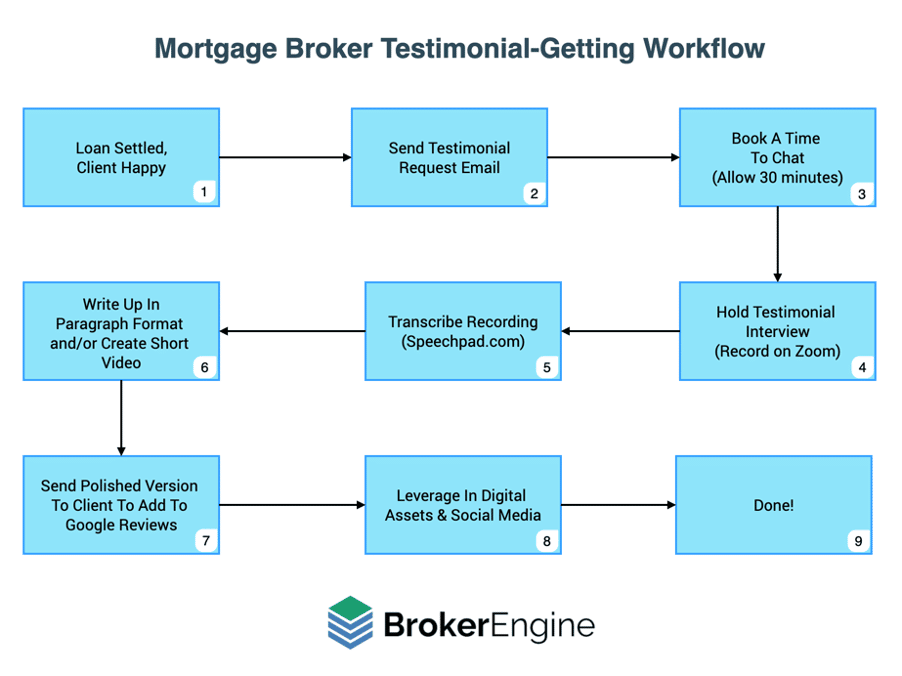 Why Collect Client Reviews Anyway?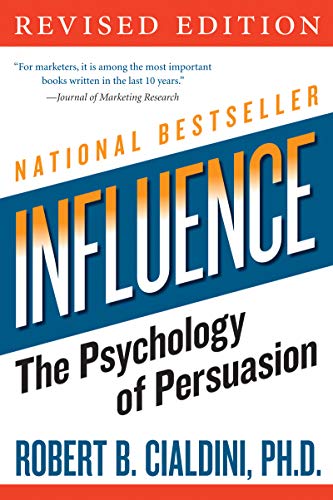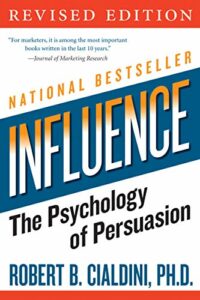 Before we outline the review-getting templates and workflow, let's take a moment to remember why testimonials are important. And how they can help you grow your mortgage practice.
Client reviews are a great example of social proof, the idea that "we determine what is correct by finding out what other people think is correct" (per Robert Cialdini's great book, Influence).
It's why TV shows have canned laughter tracks, products are endorsed by celebrities, and why mortgage brokers should collect and publish client testimonials.
Posting online reviews can even help you rank better in online searches. This large-scale study found that websites with client reviews saw a 45% boost in page visits over time.
But without a process to consistently capture client reviews, you're missing easy opportunities to build authority and attract ideal clients. Here's the process we use and recommend. (If you'd like more marketing ideas, make sure you grab a copy of our Ultimate Mortgage Broker Marketing Plan.)
Step 1: Loan Settled, Client Happy
Many people find the process of getting a loan stressful. Naturally, when their loan settles, they feel relieved and grateful for your help. This is the time to ask for a testimonial. It's when they are most likely to talk enthusiastically about how you've helped them. Make sure you build a testimonial request into your mortgage broker workflows to help ensure it happens every time.
Step 2: Send Testimonial Request Email
Kicking off the review process is as easy as sending an email. We recommend getting video-based reviews if possible, because they are naturally more credible and can be deployed in more ways. Here's a request template to swipe and deploy:
SUBJECT: 
Request for feedback on your experience

BODY:
Hi ##FIRSTNAME##

It has been a pleasure helping you with your home loan.
 
We're currently working on our marketing. Would you have 15 minutes for an "interview-style" call on Zoom about your experience working with us?

If that's OK, please let me know how your calendar looks for a quick call and I'll confirm.

Many thanks for your help, 

##YOU##
If you don't receive a response within 3-5 days, a friendly reminder will often do the trick. Alternatively, if the client isn't keen for a Zoom-based interview, they will often agree to a text-based review.
Step 3: Book a Time to Chat
Once the client agrees to provide a testimonial, book a time (as soon as possible) and send a calendar confirmation (we use Calendly). The call will usually only take 15 minutes, but it's wise to allow 30 minutes to avoid rushing.
Step 4: Interview Process and Sample Questions
General Tips
Frame the purpose of the call and get permission to record:

Thanks for making the time to chat. The purpose of this call is to delve a little deeper into your experience working with us and what worked well for you. We're working on our marketing at the moment and my end goal, if you're OK with it, is to create a short video and/or written testimonial to add to our website. Does that sound OK?
Also if it's OK I'd like to record this so I don't have to take notes at the same time. Is that okay?

Ask open-ended questions. Avoid "leading the witness" with questions like, "So would you say everything ran pretty smoothly then?"

Dig deeper for more detail. Use phrases like…


Could you tell me more about that?
In what way was it [convenient]?
How do you mean [organised]?


Double check your recording equipment is switched on and working!
Sample Questions / Script
(Note the "Before → During → After" structure.)
Could you start by introducing yourself and where you're located?

What was the trigger that motivated you to look for finance in the first place?

Dig deeper:

What were you doing previously (i.e. the poor alternative from the past)
Explore the pain or trigger that prompted them to take action


How did you first learn about ##FIRM NAME##?

Did you consider other alternatives to us?

What were 1 or 2 of the factors that motivated you to go with us?

How did you find the process of working with us?

How are you better off now?

Explore implications. e.g. if they saved money, what are they doing with this found money ("taking a holiday") and how does that impact their life beyond dollars and cents?


If someone was considering working with ##FIRM NAME##, what would you say to them right now?

Is there anything else you'd like to add? 
Closing Comments
Many thanks, that's great. You've shared some really useful comments there.
If you don't mind, would you have a photo of your home/property that we could potentially add alongside your comments?
As the next step, what I plan to do is to write up your comments into a few paragraphs for publication on the website.
I'll send it to you to review prior to publication.
Step 5: Transcribe Recording
Capturing testimonials on video allows you to reformat them for different purposes (e.g. Facebook Ads, website videos, audio, text). Getting a transcript of your video is as easy as uploading it to a service like Speechpad or Rev.com.
Step 6: Format Testimonial
Don't worry if your video (and transcription) contains ums, ahs and pauses. You can easily edit these out to produce a tighter, more polished end product.
You can find video and text editors on Upwork or Fiverr for a very modest fee. For an even more polished result, add captions and headlines to your video to make it stand out with a service like Splasheo.
Step 7: Send Polished Testimonial To Client
The key to getting clients to sign off and share their testimonial is to make it easy by using an email like this:
SUBJECT: 
Please find formatted review inside
 
BODY: 
Hi ##FIRSTNAME##
 
Many thanks again for your help with a client review.
 
I've attached the edited video, and also written up your comments into paragraph format. Please find the text below for your reference.
 
If it's not stretching the friendship too far, could I ask you to please copy and paste the testimonial text below onto our Google Reviews page?
 
Our Google Reviews Link is:
##YOUR LINK##
 
Here's your testimonial text:
 
##PASTE HERE##
 
Many thanks - I really appreciate it. 

##YOU##
Step 8: Leverage Testimonials In Digital Assets and Social Media
By following the process in this article, you'll create an ever-growing library of testimonials and social proof. The next step is to leverage these in your marketing in a variety of ways, including:
Social Media (Facebook, Instagram etc.): Sharing customer comments on social media will not only help to build your brand. Specific benefits (e.g. savings figures) will often prompt people to get in touch to see if they may be able to get a better loan too.

Website Review Pages: Adding testimonials to your website helps new visitors feel more confident in your expertise. Plus, when people watch or read a testimonial that details a story similar to their own experience, they are more likely to think: "If they were able to help them like that, maybe they could help me too."

Emails: Adding testimonials to the bottom of emails (both prospect and client emails) reinforces confidence. It's important to both tell and remind people why they should do business with you.

Welcome Pack / Book: Featuring testimonials in a welcome pack / book further builds your positioning as a trusted authority and validates a prospect's decision to use your services. This accelerates the momentum that carries a customer from cold lead to raving fan. For more information, refer to our article about how to leverage a book to grow your mortgage business.
Conclusion and Next Steps
Just as a picture is worth a thousand words, a glowing testimonial is more compelling than anything you say about yourself. The key is having a process for collecting a steady stream of reviews from every satisfied client.
And if you want to automate your processes even further, remember that BrokerEngine software is pre-populated with mortgage-broker specific workflows to help you write more business in less time. Check out our latest demo to see for yourself.
And because we follow our own advice about testimonials, here's what other brokers are saying about BrokerEngine…
"BrokerEngine is specifically aimed at consistent outcomes, great customer experience, and scalability. So really, if you're not using it, you're losing money."

Johnathon Reeves, Time Home Loans
"We have a lot more control over clients and lenders, all at the same time. And we're using minimal energy to scale up to larger numbers."

Stuart Bayliss, SBG Finance
"Within two weeks, we saw a minimum of 20% increase in productivity."

Ryan Carter, Walker Hill Finance
"I've already seen us grow by about 200% in volume just by being more efficient."

Ben White, FYI Money