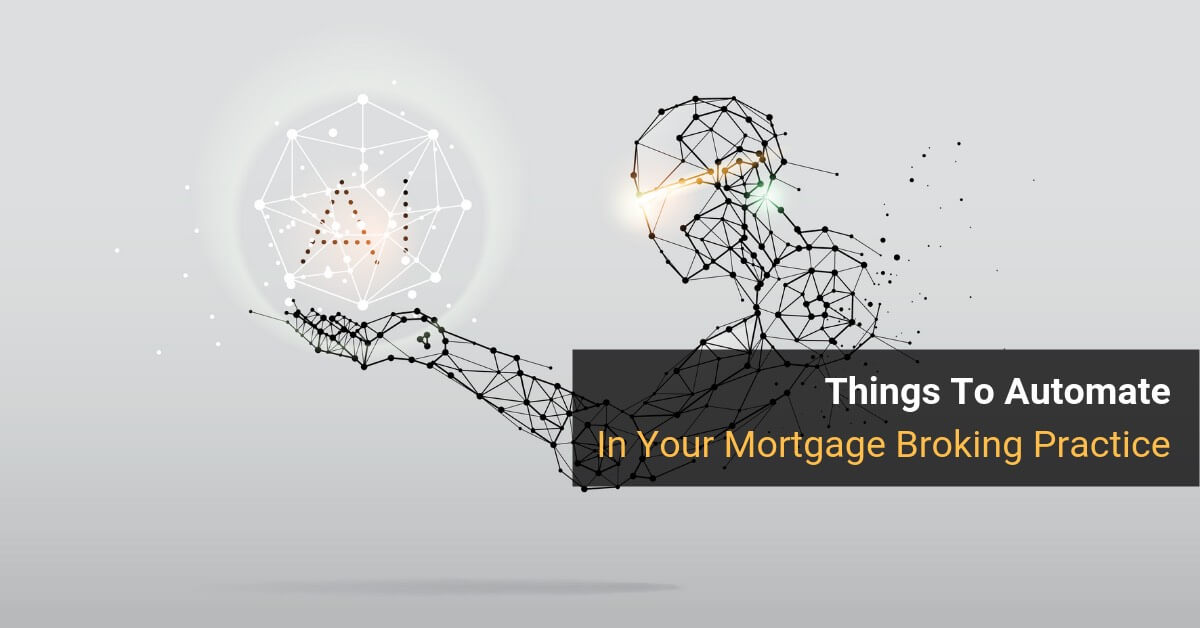 Mortgage brokers who harness automation can get more done in less time, make fewer mistakes and provide a better client experience.
The goal isn't to automate everything, but instead to "automate the automatable and save your people for what people do best: sales, strategy and service".
So let's dive in and look 33 opportunities to harness automation in your practice…
Automating Lead Generation
1. Respond immediately to contact requests
You can use email autoresponders to send a simple confirmation email to prospects or clients who contact you via your website.
A good enquiry confirmation email should:
acknowledge the request
build value (by reinforcing your Unique Value Proposition and linking to client reviews)
explain what will happen next
2. Call back all prospects within 5 minutes (automatically)
Several lead management studies have confirmed that responding to new enquiries within 5 minutes dramatically increases contact rates and appointment bookings.
However, when your team are busy, it's not always possible to respond this promptly.
One solution is to use a service like TryCall to ping the prospect's phone and leave a missed call, a pre-recorded voice message, and even a text message.
When the prospect notices a missed call and a message, they'll usually call you back quickly.
3. Attract leads with free content
Relatively few prospects will contact you after only a single touch with your website or your marketing.
That's where generating leads using free content comes in.
Giving away a downloadable resource such as this Building and Construction Loan Guide help to build your email list and position you as an expert in the eyes of your prospects.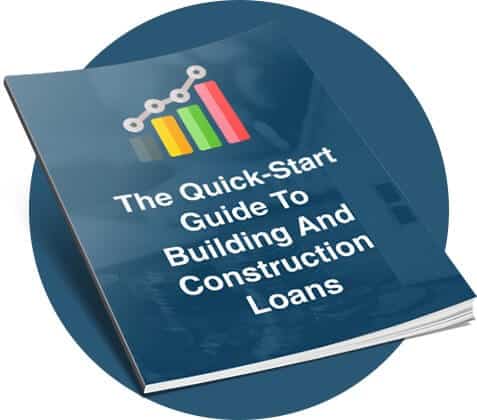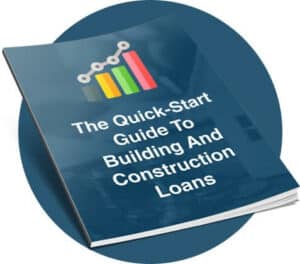 4. Nurture leads with Autoresponder sequences
Having captured an email address with your free content, the next opportunity is to follow up on a periodic basis with autoresponder email sequences.
A standard email series should (as a minimum):
Explain how to get more help (via a free consultation, for example)
Share testimonials and case studies from clients you've helped.
Provide useful tips that will help the prospect's situation, even if they don't work with you.
5. Remarket to unconverted visitors via Google and Facebook
Many people will visit your website or interact with your social media content but not proceed any further.
Techniques such as Facebook ad remarketing allow you to target those people and bring them back to your website to re-engage with your content. Here's an example: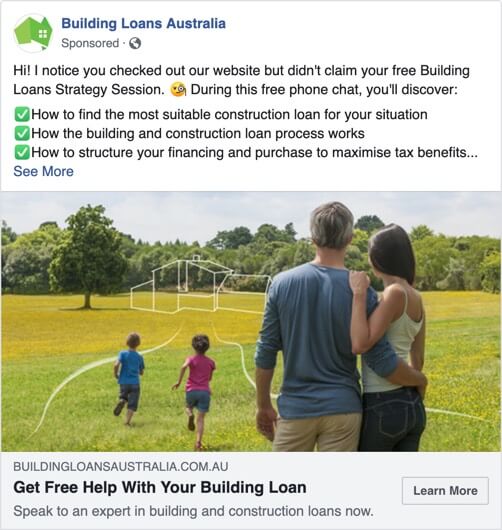 6. Publish an on-demand webinar
Instead of speaking 1-on-1 with every prospect, on-demand webinars allow you to interact with prospects on a one-to-many basis, thus expanding your reach.
That's the good news.
The less good news is that an effective webinar presentation is complicated to create. You need the right presentation frameworks and tools to make it really effective.
Some of the more popular webinar platforms include Zoom, Demio and WebinarJam.
7. Automate event registrations
Whereas a webinar is a virtual event, live events are also a great way to provide valuable education and connect with potential clients.
For example, mortgage broking firm OneSite Finance runs regular events on topics such as Tax and Investment, Budgeting and Cashflow, and First Home Buying.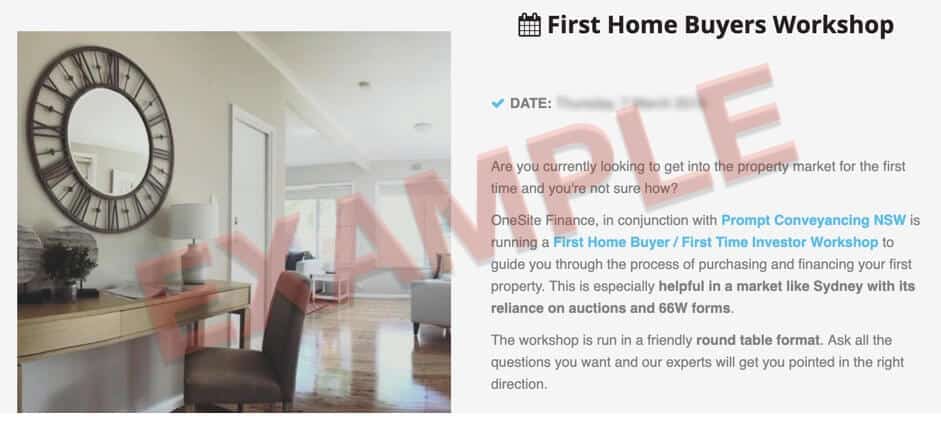 They use automated registration forms to record registrations so they can focus on providing the best content and event experience possible.
Platforms such as Eventbrite can also be used to streamline event registrations.
8. Drive Qualified Conversations From Facebook With Messenger Bots
Messenger bots are a mostly untapped opportunity that allows you to hold qualifying conversations with Facebook users, automagically 🙂
Savvy practices like Sydney's Revive have used messenger marketing tools such as ManyChat to generate a steady flow of qualified leads from Facebook.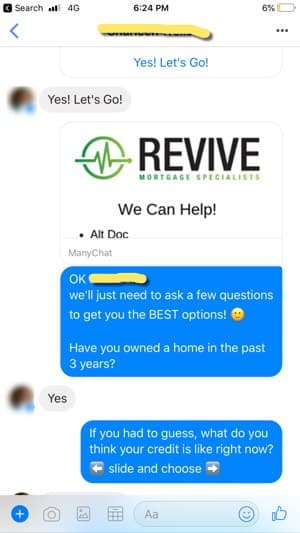 Sales Process Automation
9. Hold sales appointments via Zoom or similar
Traveling to and from client appointments can chew up vast quantities of time.
It's difficult to meet with 10 to 20 new potential clients every week when you're spending hours in the car commuting.
One great solution is to conduct appointments by virtual meeting (Zoom is our recommended tool). Here's what the screen looks like for the client: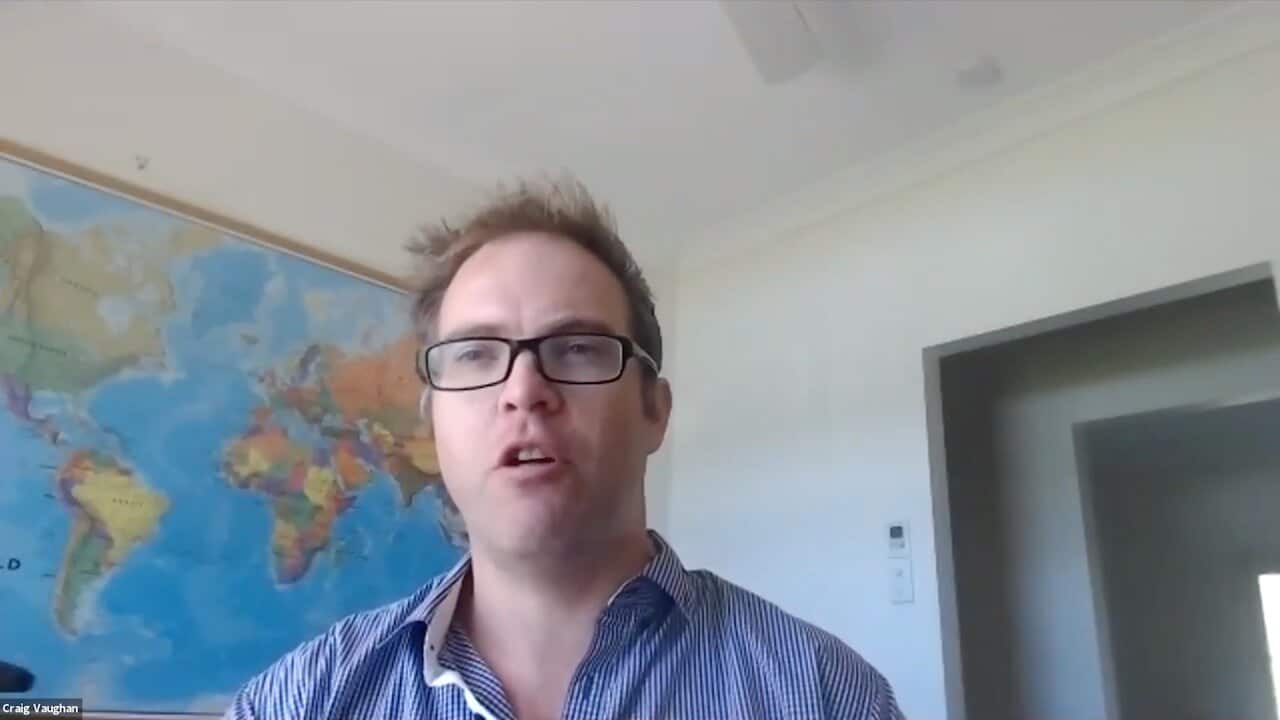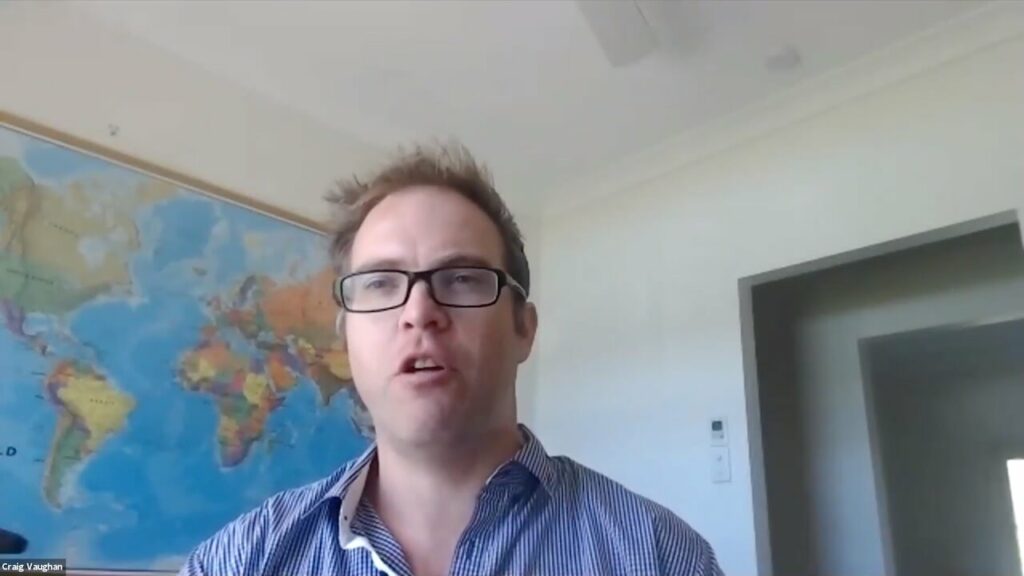 Zoom is easy for both you and the client to use, and it can save you a huge amount of travel time. A lot of clients also appreciate the convenience of a virtual meeting.
10. Use a pre-qualification questionnaire after your enquiry form
It's great to get a lot of web leads.
However, it can be time consuming to sort through a large volume of enquiries to find the hottest prospects.
One solution is to use a qualification survey after your enquiry form.
Prospects who appear like they may qualify get directed to your calendar booking page to lock in an appointment slot.
Prospects who respond with less qualified answers (for example: no deposit) are directed to a different thank you page for less urgent followup.
11. Book appointments with an automated calendar
Simply setting a suitable time to chat with prospects and clients can often involve several rounds of email and phone tag.
Simple calendar booking tools such as ScheduleOnce, Calendly and Acuity Scheduling let the prospect book a convenient time.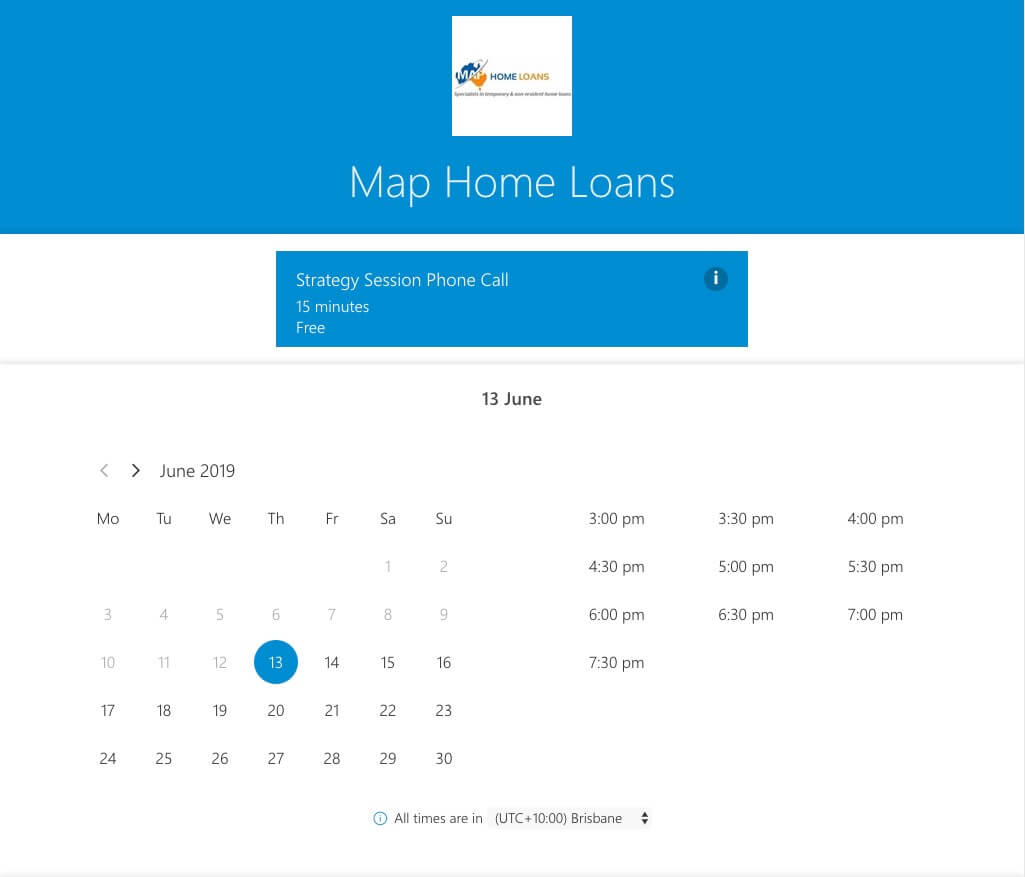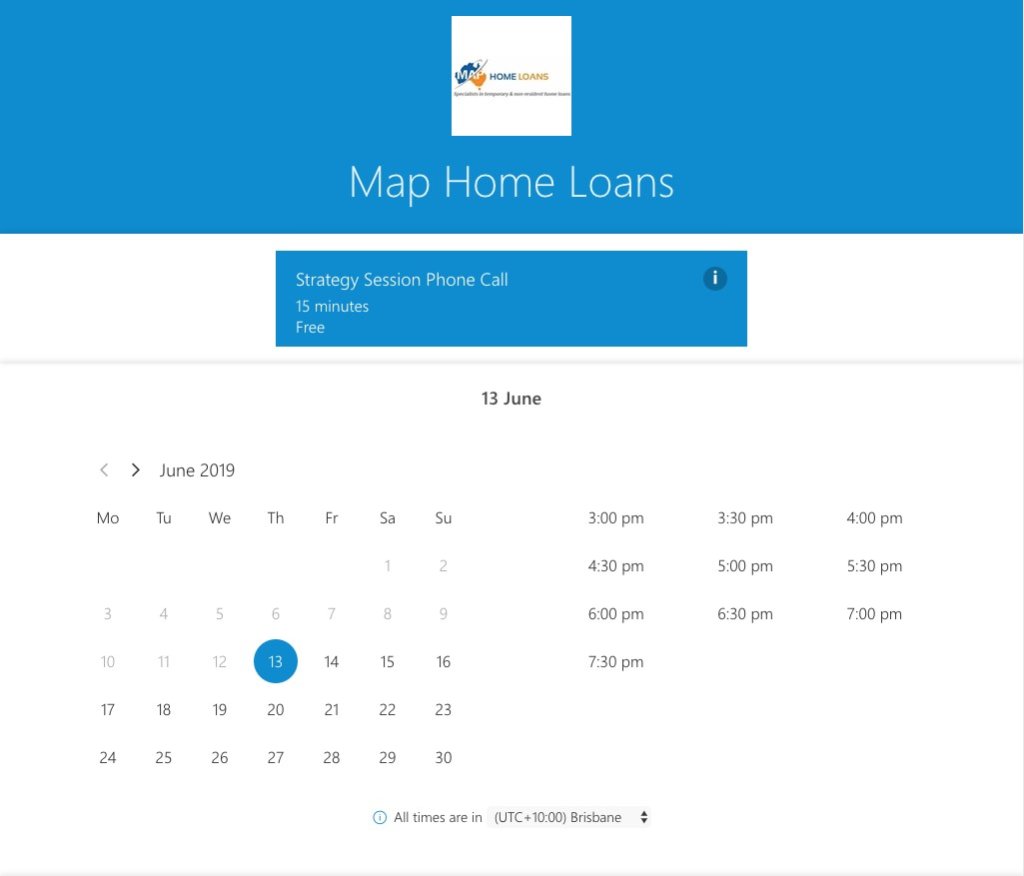 This can save hours per week in unproductive scheduling time.
12. Send appointment reminders
Pre-booked appointments, as opposed to ad-hoc phone calls, are one of the keys of sales efficiency.
To ensure appointments aren't missed, automated reminders are essential. Most calendar booking tools such as the ones mentioned above have reminder options built in.
Reminders sent 48 hours prior and 1 hour prior to the appointment allow prospects to reschedule if they can't make it.
13. Reset Missed Appointments
Similarly, when appointments are missed, sending an automated re-booking email makes it easy for the prospect to reschedule.

An email reminder can also be followed up with a phone call when you or your team have time.
And more than one missed appointment may indicate the prospect isn't interested.
14. Automatically Pump Leads Into Your CRM System
Website and other online enquiries will usually wind up in your email inbox.
The problem is that inboxes aren't very well suited to systematic lead management.
One simple fix is to pump your leads into your CRM system using a connector tool such as Zapier.
In our case, we use Zapier to connect website leads (WordPress website running Gravity Forms) into BrokerEngine.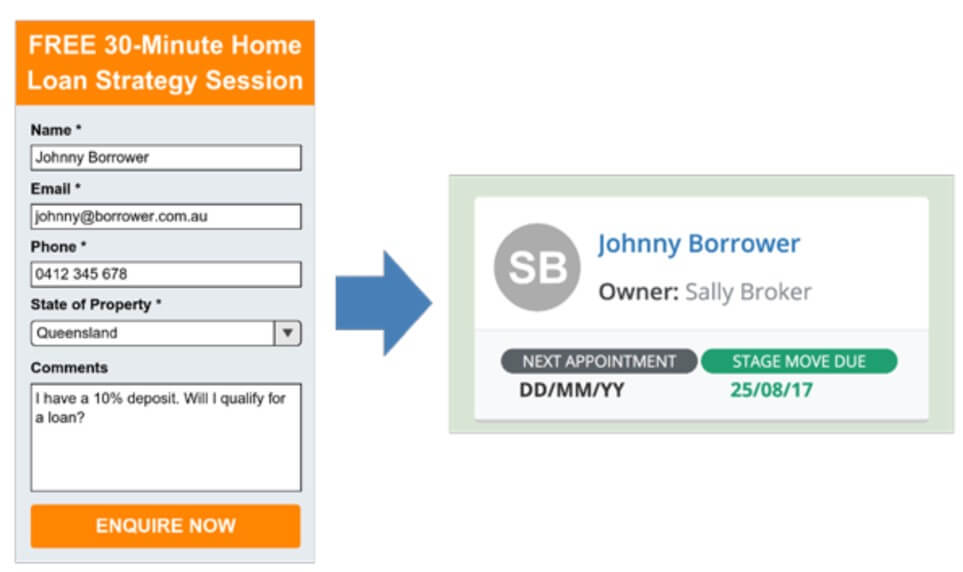 15. Auto-Generate Sales Presentation Documents
A solid sales presentation document is an important step in any high-throughput sales process.
The document has to be tailored to the client's situation and detailed enough to contain a compelling case to move forward.
We use BrokerEngine software to auto-generate Loan Strategy Report documents that are based on the features of the particular deal being proposed to each client.
Other potential solutions could involve sophisticated MS Word templates, or integrations with Webmerge or other document compilers.
16. Stay Engaged With Prospects Who Aren't Ready (Yet)
Some mortgage leads are "HOT" and ready to go now. Others aren't ready just yet, but may be ready to go in the next 12 months. In other words, they're warm.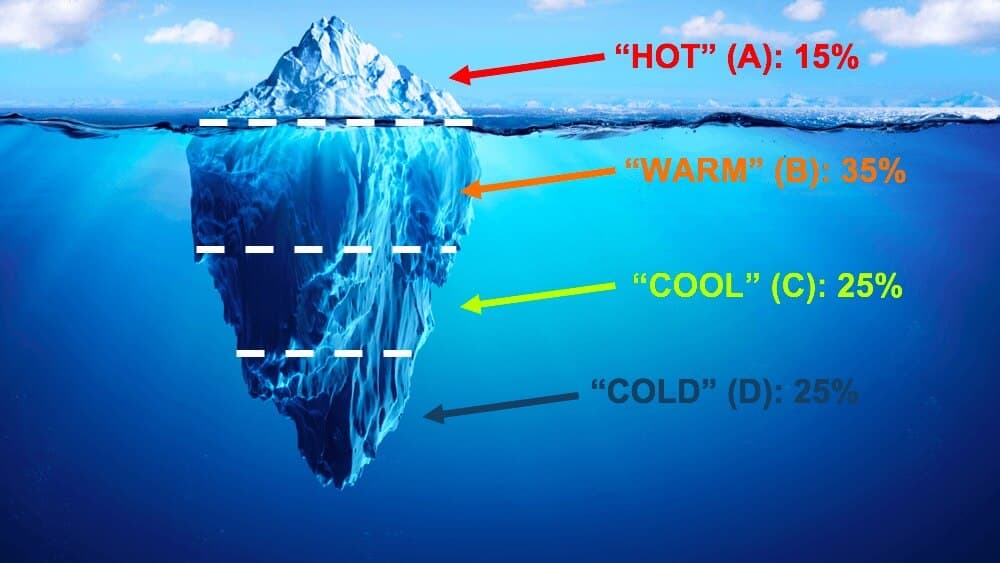 Unless you have a means of nurturing your warm leads, they'll get cold and drop off the face of the earth.
You can use a warm lead nurturing email sequence to keep in touch in a meaningful way.
17. Provide Referral Partner Updates
If you receive referrals from industry partners (whether free or paid), it's a very good idea to keep your partners informed about the progress of the deals they've referred.
Simple status emails that are triggered when a lead or deal reaches a certain stage are a good way to ensure your referral partners are kept up to date and keen to refer you more business.
18. Brain Dump The Particulars Of A Deal To Your Loan Processor
Brokers working in isolation and doing their own processing face a huge bottleneck.
By introducing an in-house or external loan processing function, brokers are freed up to focus on serving more clients.
However, part of realising the efficiencies of a loan processor is to effectively get the particulars of every deal out of the broker's head and into the loan processor's workflow.
Within BrokerEngine, we use the Broker Wizard to capture all the key details of the Deal and plan out the loan processing workflow accordingly.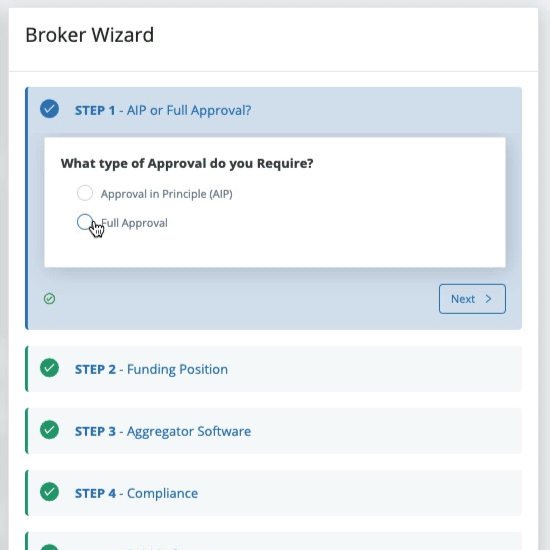 19. Use E-Signing Where Feasible
A growing number of banks and lenders are starting to recognise e-signed documents, and we would expect that trend to continue.
However, e-signing services such as DocuSign or SignNow can come in handy for brokers in other instances as well.
One place where we use e-Signing is when we ask prospective clients to e-Sign their Loan Strategy Report as a sort of "Authority To Act" on their behalf.
20. Welcoming A New Client
As soon a client commits to working with you, it's a good idea to welcome them into your firm and explain what will happen next.
A simple welcome process may feature a simple email or two. More involved processes could incorporate other components, such as:
A "handwritten" welcome card sent by a service such as Cardly
A Welcome Pack, sent by a fulfilment service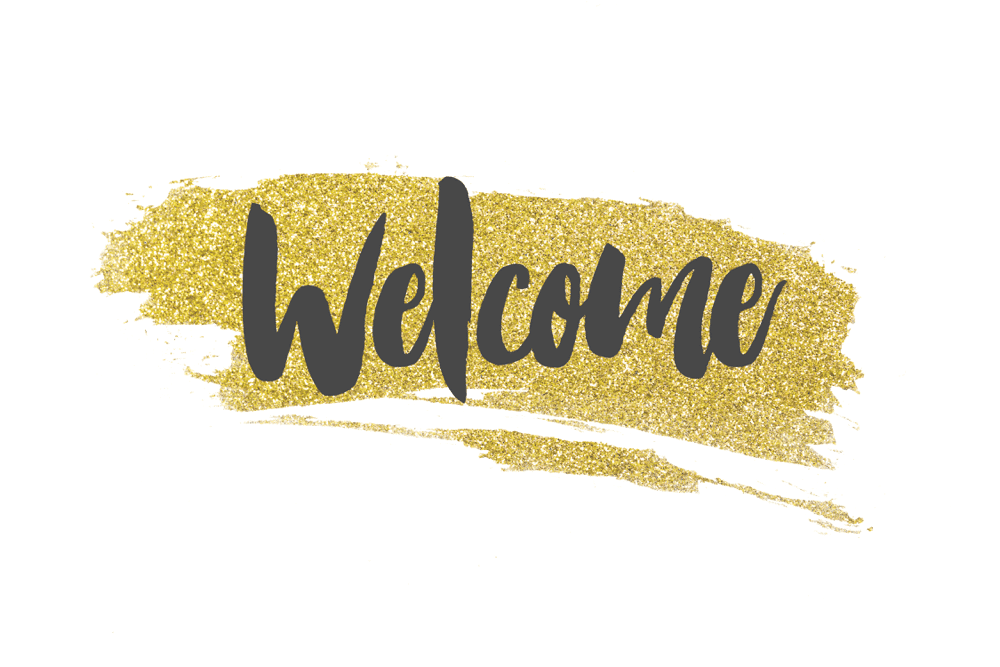 Automating Submission and Settlement Process
21. Collecting Required Documents Automatically
Document collection is a huge pain point for many brokers and mortgage borrowers alike.
Document collection and file uploading services do exist — but they're often not completely customised around the mortgage broker use case.
The right system needs to handle not only initial document requests, but also subsequent MIR (Missing Information Requests) from the lender that are all too common these days.
Here's a dedicated article on how we solve the mortgage broker document collection challenge.
22. Collecting Bank Statements Automatically
Gathering compliant bank statements represents another pain point.
Services such as BankStatements.com.au and CashDeck.com.au have made this much easier and these have enjoyed widespread uptake from the broking community.
23. Collecting Client Fact Find Information
There are a number of tools available to collect client fact find data automatically.
Many aggregator software platforms offer some kind of tool, and there are a few third-party solutions.
While automated collection may offer some benefits, some borrowers still find these tools hard to use or overwhelming.
In some cases, it may make sense to jump on the phone with the client to help them complete the fact find process.
24. Track Deal Stages and Supply Client Updates
As a broker, it's important to be on the front foot and always be across what needs to happen next.
That's where tracking deal stages comes in handy. Our recommended loan stages are as follows: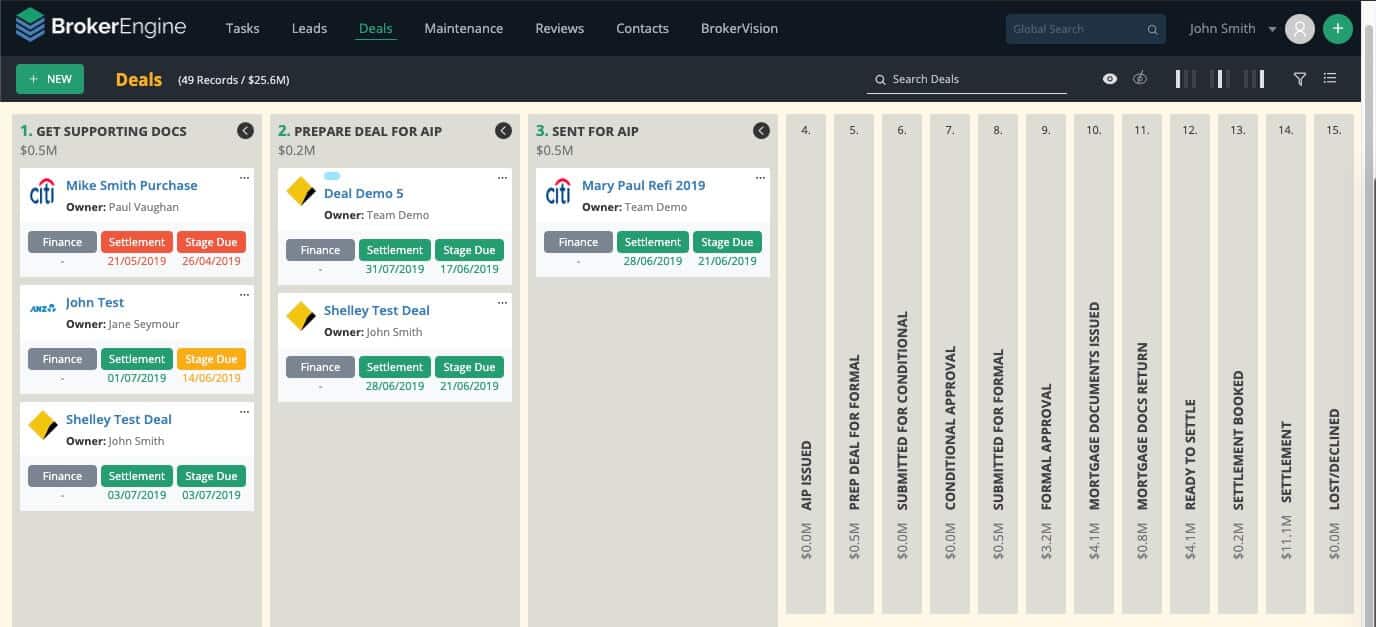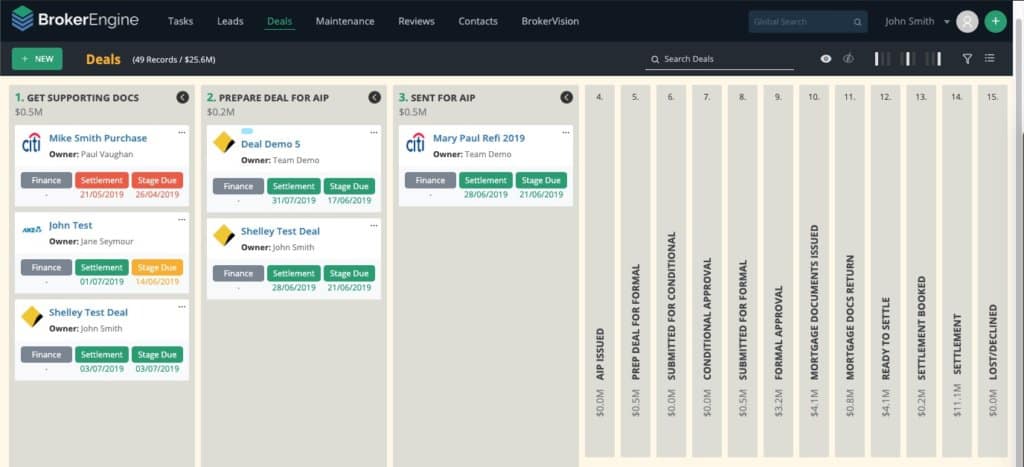 As key milestones happen, automated updates can also be sent to the mortgage borrower.
Often simply knowing where their file is up to provides great peace of mind to clients and prevents them having to call you for a progress report.
As a minimum, the Advice Documents we recommend sending are:
Pre-Approval Advice
Formal Approval Advice
Pre-Settlement Advice
Settlement Advice
25. Supply "Home Connect" Quotes
One simple way that brokers can add value to their clients (and potentially earn some extra income) is by organising connection of essential services in the client's new residence.
Home connect quotes can be sourced automatically from a number of providers and provided to the client at the appropriate time.
Automating The Post-Settlement Process
26. Schedule A Post-Settlement Call
If you have already sent a detailed Settlement Advice, then you will probably find the client won't have any further questions.
However, as a courtesy, it can be a good idea to send an automated email with a calendar booking link in case the client would like to discuss anything with you.
27. Send a First Repayment Reminder
Again, your Settlement Advice document should contain details of the first repayment amount, and bank account details.
However, in the whirlwind of a new property purchase, your client may forget to set up their first payment. A quick, automated email in advance of the first payment date is often appreciated.
28. Send a Post-Settlement Card And/Or Gift
Sending a post-settlement card or gift is a nice touch. There are a number of gift services that can provision gifts for you.
The potential trap to watch out for is for your gift to appear too impersonal. Tweaking the actual contents of the gift and the message on the card will help to create a more personal effect.
These things can still be done automatically, but you'll need to set up more advanced logic and/or integrations.
29. Collect Testimonials and Online Reviews
Assuming your client is happy (and they should be if you follow all the steps in this article!), a post-settlement email requesting a review on your Google Places profile or Facebook Page is effective for building up a repository of positive social proof.
30. Ask For Referrals
The Post-Settlement stage is a great time to ask for referrals.
Automated emails alone are not the only strategy we recommend. However, the right automated message at the right time can yield solid results.
31. Send A Print Newsletter
A print newsletter is an old-school but extremely effective retention and referral generation strategy.
We have used Zac from Newsletter Marketing Systems for years to create and send a print newsletter 6 times per year.
OK, it's not entirely automated – but the process can be reduced to a roughly 1 hour interview for every edition, then Newsletter Marketing Systems does the rest.
32. Send A Birthday Card
A birthday email is pretty lame. A birthday card in the post is somewhat more impactful. Services such as Cardly (mentioned above) can send very personal-looking cards on an automated basis.
33. Trigger Periodic Loan Reviews At Key Dates
A key facet of client retention is a thorough mortgage client review process.
Your systems should be set up to trigger client reviews, either on a periodic basis (e.g. annually), or prior to a key date (e.g. 70 days before a fixed rate or IO expiry).
This allows you as the broker to always remain on the front foot and one step ahead of the client's expectations.
Next Steps
We've just covered 33 ways you can streamline your operations with automation.
With the right automation, your people are freed up to make a bigger impact.
If you'd like to explore how BrokerEngine software can help you automate many of the steps covered in this article, sign up for a free Demo here.