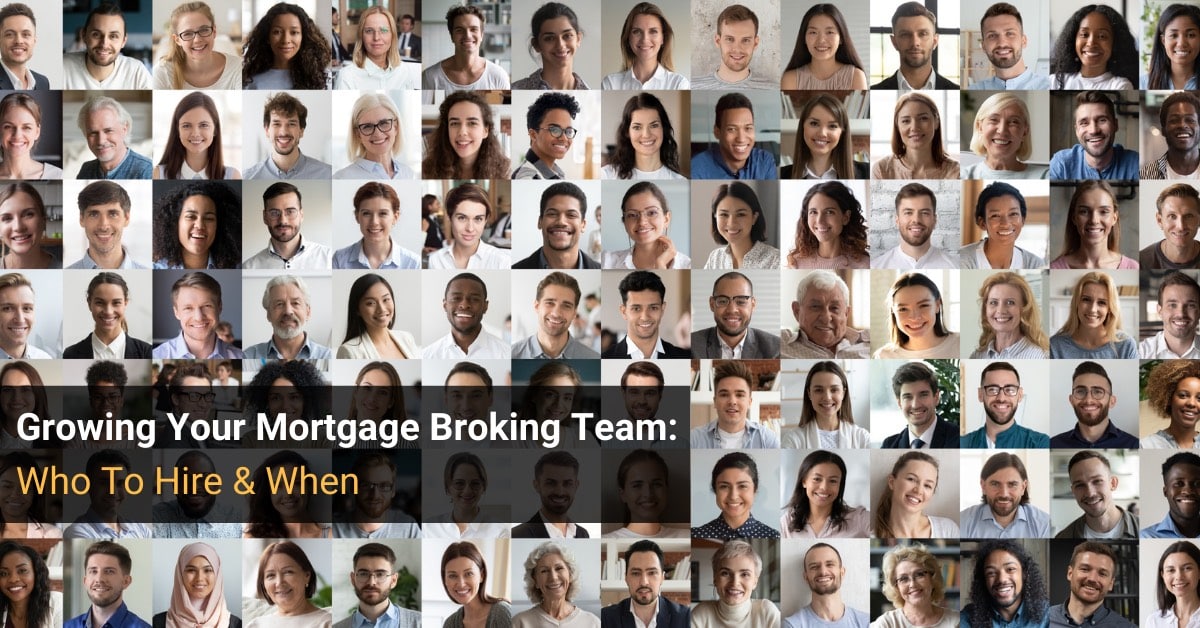 A growing mortgage business is good news. But it doesn't come without some challenges, such as processing bottlenecks. To bust through these constraints, you know you must expand your team. The key is knowing which roles to hire and when.
Hire wrong and you're saddled with extra costs, without increasing capacity
Hire right and you unleash growth, profits and lifestyle
While there is no single correct answer to growing your team, this article gives you a framework for what roles to hire and when, as well as some common mistakes to avoid.
My Growth "Misfire": An All Too Common Story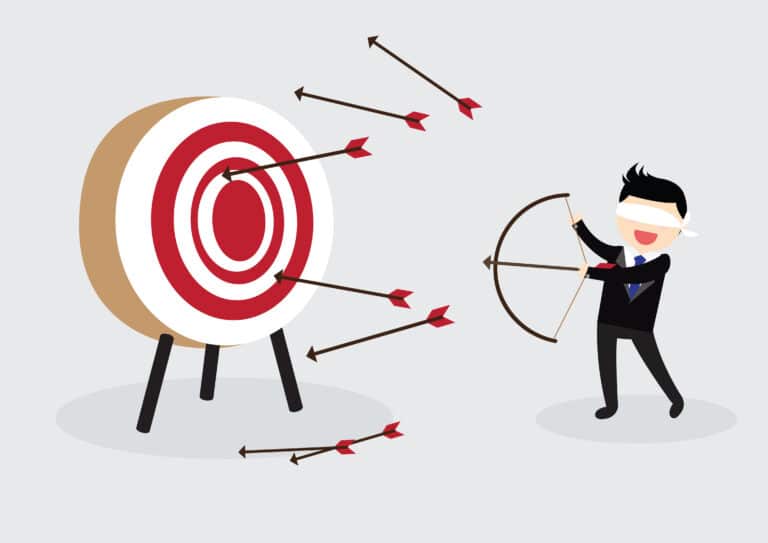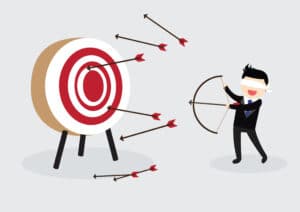 Back in 2010 I was operating as a solo mortgage broker. While I was excited to be growing, I was working long hours and quickly reaching my limits. So I hired an assistant to help out.
Disaster. Undeterred, I hired someone else. It took 4 attempts to get it right. Six months later when my right-hand-helper went on maternity leave, I was back to square one.
Living in a regional area, I was running out of locals to hire. I'd heard about outsourcing overseas (in particular the Philippines) and decided to give it a try.
I quickly found a Virtual Assistant. But at first, I didn't have good systems in place, and spent so much time clarifying, inspecting and fixing work that I may as well have done it all myself. When my assistant was finally trained, every time she had a day off, my business ground to a halt.
What I Learned
One is the most dangerous number in business because it leaves you vulnerable, with no redundancy or fall-back position.
Build systems before hiring.
Actions I Took
I hired two Virtual Assistants and cross-trained them in all loan processing tasks.
And I created what would become an early version of BrokerEngine software to delegate and manage the workflow.
That's when things really started to take off. With the right support staff, and a processing engine to handle the work, my numbers grew quickly and I was able to "plug in" other brokers and processors into the team.
I certainly don't claim to be an HR expert. But I have operated a virtual team for over 10 years. Here are some of the things I've learned along the way.
Common Hiring Mistakes To Avoid… And What To Do Instead
I've made a lot of hiring mistakes. If I had known what to look for and what to avoid, everything would have been much easier.
Here are some of the biggest mistakes I made, and what I would do differently if I had my time again:
| | |
| --- | --- |
| Hiring Mistake | What To Do Instead |
| Hiring the most complex roles first (e.g. parabroking) | Start delegating the least complex work first (e.g. data entry) |
| Throwing people at the problem, without having the processes in place to support them. | Get strong mortgage broking systems in place first so your people have a roadmap to follow. |
| Hiring specialists too quickly. | Hire generalists first and build in redundancy |
| Not having the right performance metrics in place. | Monitor leading and lagging metrics for each team member every week. |
| Not setting aside time for training and feedback. | Establish a regular meeting rhythm to share feedback. |
Build Your Team From The Bottom Up
Most mortgage brokers start out as a 1 person operation, and many stay there. There's nothing wrong with that, but it's typical to max out at around $2M/mth or 4 loans a month as a Lone Wolf (i.e. single broker).
Growing to the next level of production (and a better work/life balance) requires a team. There is no "one right way" to grow your team, but here is a model to consider: start at the bottom by delegating the least complex work first – then build complexity.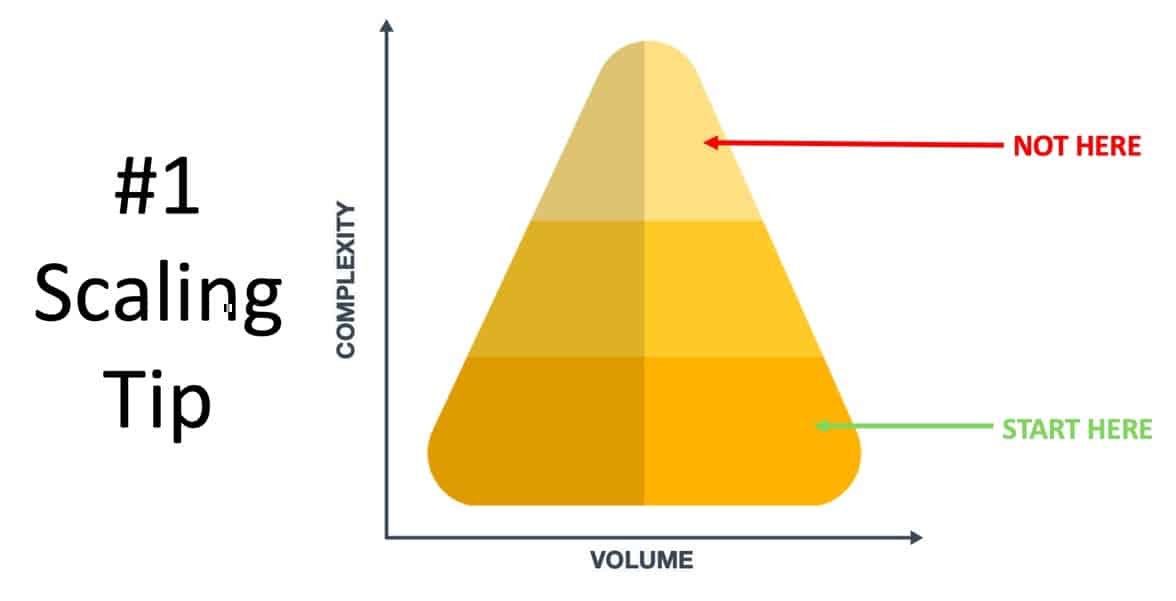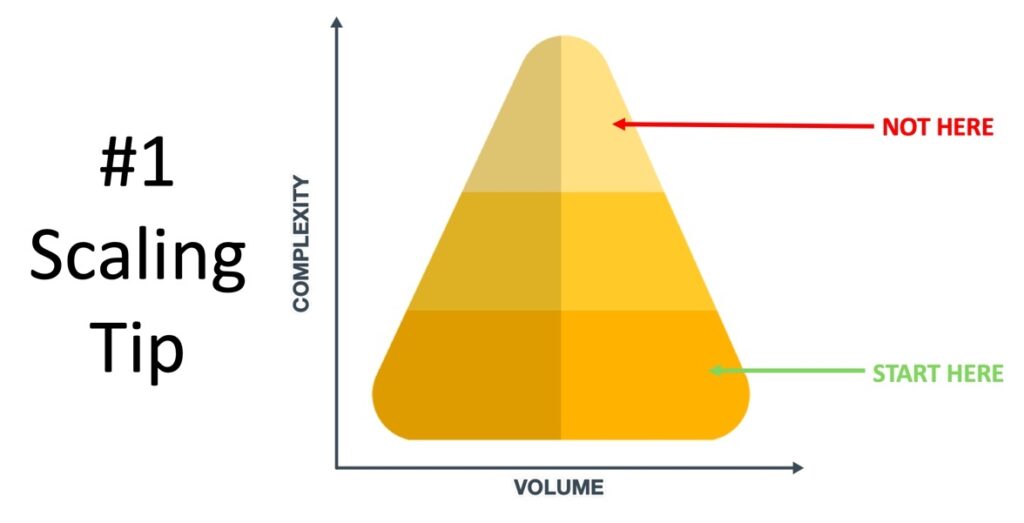 What Roles To Hire And When
Just as important as the people you hire is the order in which you hire them. Each new hire must free up your time so you can focus on higher value tasks until you are primarily acting as a strategist, salesperson and business owner.
Minimising Your "Hiring Hurdle Rate"
Especially for brokers who are just starting to add staff, one consideration is to minimise your Hiring Hurdle Rate.
Your Hiring Hurdle Rate is the volume of new business you need to write to cover the cost of your hire.
For example, if you hire an experienced Client Service Manager for $90K p.a. plus super, by the time you add office space, equipment, holiday and sick leave etc., your actual cost is closer to $10K per month. To recoup that cost, you need to settle an extra ~$1.5M in loans per month to break even.
By contrast, if you hire an Offshore Virtual Assistant for $2K per month, you only need to write an additional ~$300K per month to break even. In the latter example, your Hiring Hurdle Rate is much lower. It's much harder to fail.
Don't get me wrong: there is absolutely a role for experienced, senior people in-house (and for other loan processing options such as per-deal services).
But for brokers who want to hire full time employees and are earlier in the hiring journey – or who want to leverage an existing in-house team – I recommend the Virtual Assistant option. (Contact us if you'd like recommendations on who to use).
Here's what that could look like:
| Hire No. | Role | Cost | Capacity Added | Tasks Delegated |
| --- | --- | --- | --- | --- |
| Hire #1 | Offshore Virtual Assistant (VA) #1 | ~$2K/mth | ~$2M/mth | Delegate lower hourly rate work |
| Hire #2 | Offshore VA #2 | ~$2K/mth | ~$1.5M/mth | Add redundancy |
| Hire #3 | Offshore VA #3 | ~$2K/mth | ~$1.5M/mth | More redundancy, capacity, and specialisation |
| Hire #4 | Onshore Customer Service Manager (CSM) | ~$6K/mth | ~$2M-$3M/mth | Some client facing tasks and general business management (lead generation, appointment setting, client updates/reviews, troubleshooting) |
| Hire #5 | Onshore Parabroker | ~$7K/mth | ~$3M/mth | Product selection and technical tasks including structuring |
| Hire #6 | Onshore Broker | ~$8K/mth (variable) | ~$3M/mth minimum | A new business unit |
Notice that with this model, you "go deep" for at least the first 5 hires, before adding more brokers. We know of several brokerages with up to 15 support staff for each broker… so you can go very deep if you wish to.
Going Deep (Building A Production Engine) vs Going Wide (Hiring Brokers)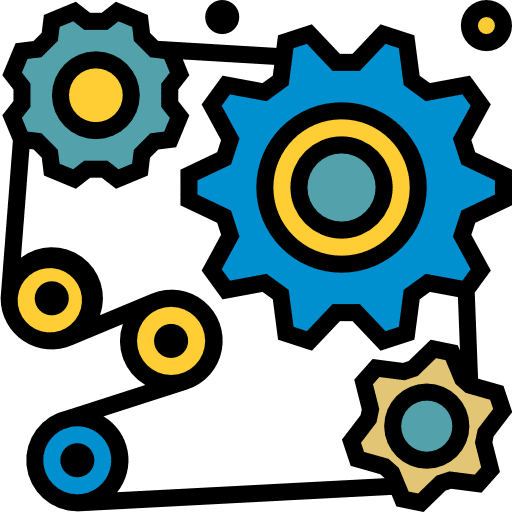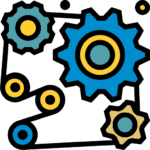 It's quite common to see brokers attempting to scale by going wide quite early, before creating effective systems or building a loan processing team.
Sometimes this works – but more often than not, here's what happens:
New brokers don't have the back end support they need to write big volumes
The Principal broker gets dragged into new broker training/management/feedback. As a result, their own production falls.
Quality and customer experience suffer, because standardised processes aren't being followed.
More and more time is chewed up on "project management overhead" and less on actually helping clients.
YMMV (Your Mileage May Vary), but we recommend Going Deep before Going Wide.
Installing Systems For Growth
Michael Gerber, author of The E-Myth, said:
Systems permit ordinary people to achieve extraordinary results predictably.
Adding people to your practice without first developing processes simply adds cost, without increasing capacity proportionately.
The Top 3 Growth Systems required are:
Delegation: So you can "hand over" work, quickly and accurately
Workflow: So you can manage every deal in a consistent way, without mistakes
Visibility: So you can monitor activity and see what's on track and what isn't.
Naturally, we're biased and recommend the out-of-the-box workflows in BrokerEngine software to help streamline your practice. (Check out a BrokerEngine demo here).
Also see these articles for more tips on mortgage broker systems:
Conclusion and Next Steps
A growing mortgage business needs a growing team. But in order to grow your business while also improving your quality of life, you need the right hires, in the right order, supported by the right processes.
Hopefully this article has given you some food for thought and you'll be able to avoid a few of the mistakes I've made along the way!
And if you want to make team collaboration even smoother and trouble-free, make sure you check out the latest demo of BrokerEngine.